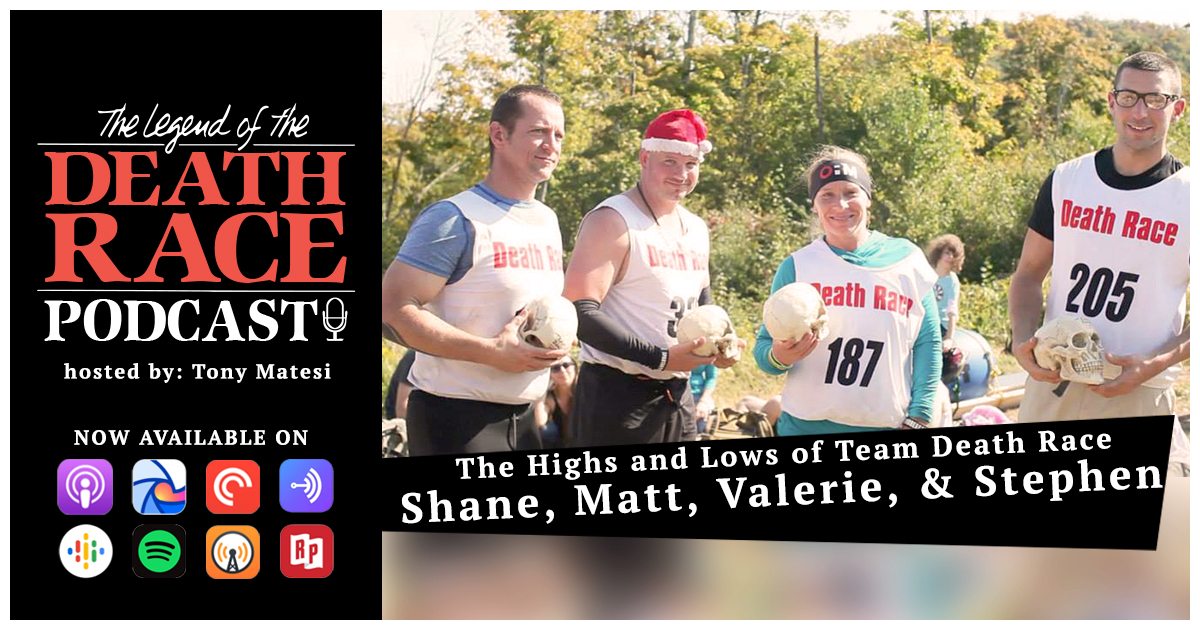 Welcome to the Legend of the Death Race Podcast, where you'll hear the legends of past Death Racers, new and old.
In the thirty-fourth episode of the podcast, we decided to bring an entire team back together to discuss their team Death Race. In this episode, you'll hear about the Team Death Race experience of previous guests Shane Ellison and Matt Waller, as well as their fellow teammates Valerie Smith and Stephen Crawford. We discuss what it was like to find a team, training thousands of miles apart, and the overall experience of trying to work together under manufactured chaos. It's a wild episode. Enjoy the show!
If you're enjoying the show and you haven't already, make sure you subscribe, please leave a review, and if you really love it, consider becoming a sustaining member today
⤵️ Follow the Guest:
💀 What's Up in My World:
My book The Legend of the Death Race: Conquering Life with Courage, Power, & Wisdom is now available as an audiobook too!
Stay up to date on my latest adventures, follow me on Instagram @thatenduranceguy or visit www.thatenduranceguy.com
This episode of the Legend of the Death Race Podcast is brought to you by: Trail Toes, A Phenomenal, Ultra-Extreme Anti-Friction Foot Cream.