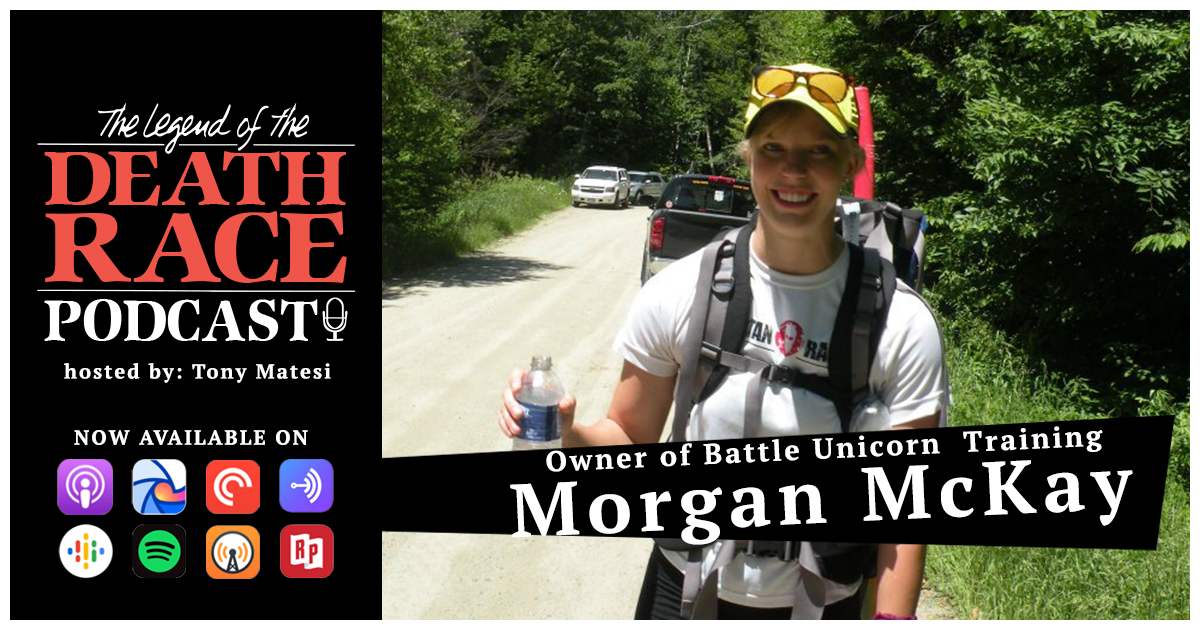 Welcome to the Legend of the Death Race Podcast, where you'll hear the legends of past Death Racers, new and old.
In the thirty-third episode of the podcast, we connect with Morgan McKay, the Canadian woman who made my first Death Race finish possible. Morgan and I take a trip down memory lane and reminisce about the 2012 Death Race and share how we both helped each other to continue racing even when everyone else was literally telling us to quit. In the Death Race, not giving up and doing whatever you're directed to do is essential to finishing. We discuss how Morgan started with a not really wanting to do a Spartan Race to chasing down the most difficult races like World's Toughest Mudder, the Spartan Ultra, and of course, the Death Race. We look at how she tackled the race then, and how her strategy has evolved today, including the ultimate weapon for any endurance race, smiling.
If you're enjoying the show and you haven't already, make sure you subscribe, please leave a review, and if you really love it, consider becoming a sustaining member today
📚 Book Mentions:
⤵️ Follow the Guest:
💀 What's Up in My World:
My book The Legend of the Death Race: Conquering Life with Courage, Power, & Wisdom is now available as an audiobook too!
Stay up to date on my latest adventures, follow me on Instagram @thatenduranceguy or visit www.thatenduranceguy.com
This episode of the Legend of the Death Race Podcast is brought to you by: Trail Toes, A Phenomenal, Ultra-Extreme Anti-Friction Foot Cream.