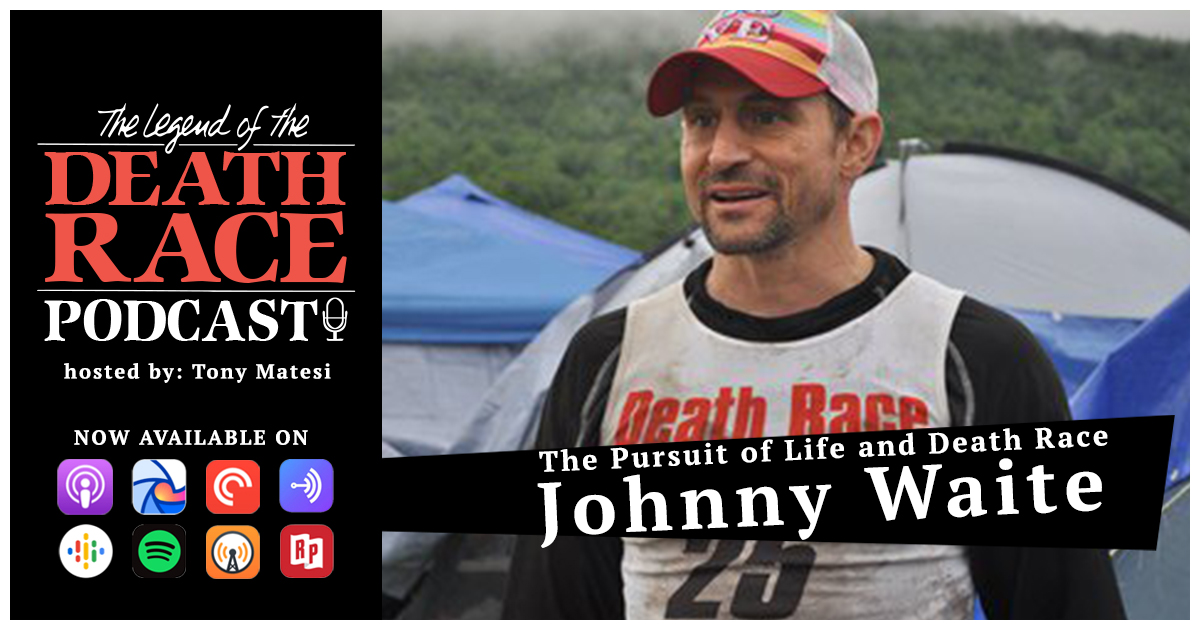 Welcome to the Legend of the Death Race Podcast, where you'll hear the legends of past Death Racers, new and old.
In the thirty-second episode of the podcast, we connect with the one and only, Johnny Waite. Johnny has been involved in the Death Race for quite a bit of time, during which he's had the opportunity to participate in Winter, Summer, and Team variations of the Death Race. He has even taken to the Darkside and played the role of Race Director on a few occasions. Johnny approaches life in a very practical way, we discuss the importance of choosing what to care about, the concept of memento mori, and how to overcome some of the many challenges you face in life and Death Races. This is one you won't want to miss, enjoy the show, and thank you for listening!
If you're enjoying the show and you haven't already, make sure you subscribe, please leave a review, and if you really love it, consider becoming a sustaining member today
📚 Book Mentions:
🏃🏽‍♂️ Event Mentions:
⤵️ Follow the Guest:
💀 What's Up in My World:
My book The Legend of the Death Race: Conquering Life with Courage, Power, & Wisdom is now available as an audiobook too!
Stay up to date on my latest adventures, follow me on Instagram @thatenduranceguy or visit www.thatenduranceguy.com
This episode of the Legend of the Death Race Podcast is brought to you by: Trail Toes, A Phenomenal, Ultra-Extreme Anti-Friction Foot Cream.