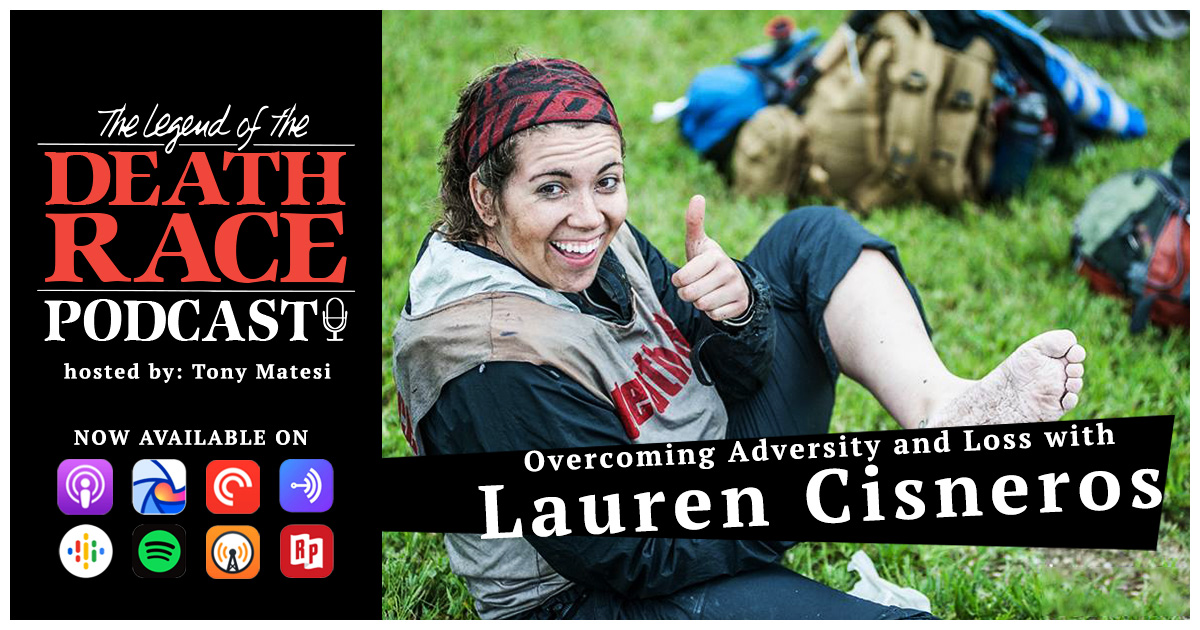 Welcome to the Legend of the Death Race Podcast, where you'll hear the legends of past Death Racers, new and old.
In the thirty-first episode of the podcast, we connect with Lauren Cisneros who considers herself the everyday person, she's an athlete who uses these events as a way to overcome adversity. Lauren entered the Death Race with little preparation but a whole lot of motivation to overcome a more personal obstacle, the loss of loved ones. After losing two people that she deeply loved and cared for, her mother and a close friend, Lauren decided to take on the Death Race as a way to overcome the adversity of her loss. Lauren shares her story of how she overcame self-doubt and used her loss as the fuel for her 'why' to battle the unknowns of the Death Race. As always, enjoy the show, and thank you for listening!
If you're enjoying the show and you haven't already, make sure you subscribe, please leave a review, and if you really love it, consider becoming a sustaining member today
📚Book Mentions:
⤵️Follow the Guest:
💀What's Up in My World:
My legend is available now in my book The Legend of the Death Race: Conquering Life with Courage, Power, & Wisdom. The Audiobook is awaiting Audible approval. To stay informed on the announcement, please visit www.legendofthedeathrace.com and sign up for email updates.
Stay up to date on my latest adventures, follow me on Instagram @thatenduranceguy or visit www.thatenduranceguy.com
This episode of the Legend of the Death Race Podcast is brought to you by: Trail Toes, A Phenomenal, Ultra-Extreme Anti-Friction Foot Cream.
Photo by Kien Lam of Where and Wander