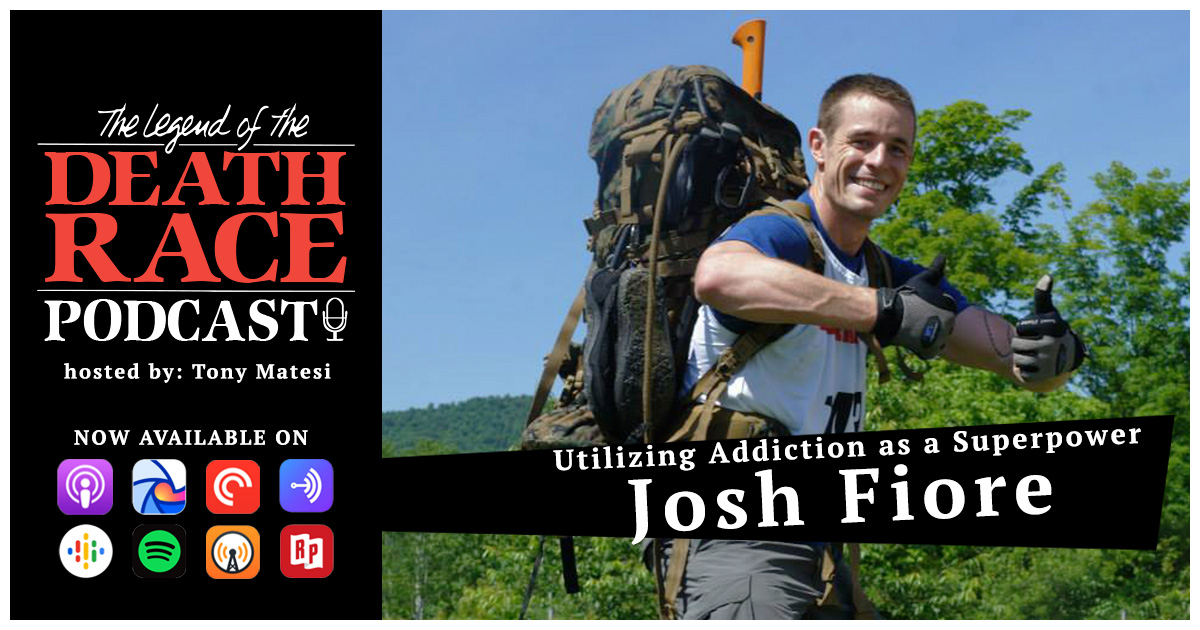 Welcome to the Legend of the Death Race Podcast, where you'll hear the legends of past Death Racers, new and old.
In the thirtieth episode of the podcast, we connect the first winner of the Spartan Ultra World Championship, Josh Fiore on his experiences at the Spartan Death Race. We discuss his journey from being addicted to smoking and drinking to becoming one of the top ultra-endurance athletes in the world. In this episode, you'll learn how smiling can help you overcome everything in the Death Race and in life. Additionally, you'll learn how addictive personality disorder can be harnessed as a superpower. We also touch on topics including overcoming the darkness of the night, sleep deprivation training, and how to sustain yourself during these events. Enjoy the show, and thank you for listening!
If you're enjoying the show and you haven't already, make sure you subscribe, please leave a review, and if you really love it, consider becoming a sustaining member today
📚Book Mentions:
⤵️Follow the Guest:
💀What's Up in My World:
My legend is available now in my book The Legend of the Death Race: Conquering Life with Courage, Power, & Wisdom. The Audiobook is complete and will be released within the next week. To stay informed on the announcement, please visit www.legendofthedeathrace.com and sign up for email updates.
Stay up to date on my latest adventures, follow me on Instagram @thatenduranceguy or visit www.thatenduranceguy.com
This episode of the Legend of the Death Race Podcast is brought to you by: Trail Toes, A Phenomenal, Ultra-Extreme Anti-Friction Foot Cream.