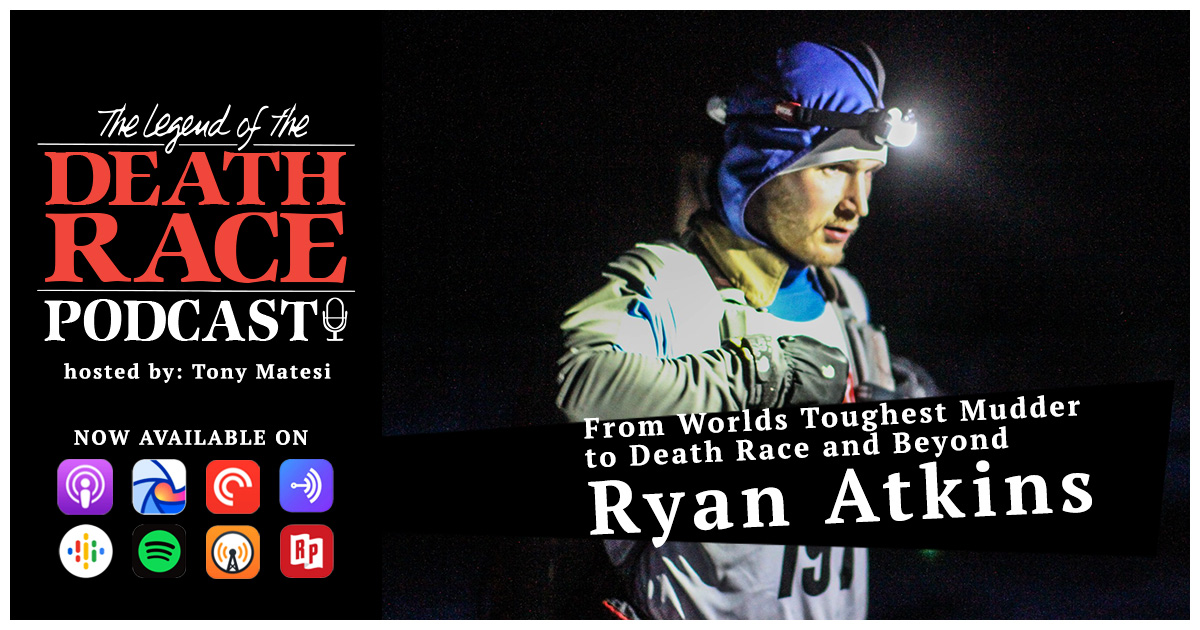 Welcome to the Legend of the Death Race Podcast, where you'll hear the legends of past Death Racers, new and old.
In the twenty-ninth episode of the podcast, we connect with one of the most decorated athletes in the sport of obstacle and endurance racing, Ryan Atkins. You've probably heard his name if you follow obstacle racing at all but what you might not know is in 2014 he decided to participate in the Winter Death Race after winning his first World's Toughest Mudder (he won 3 total, I mistakenly say 6 in the intro). Entering a race with no defined start or finish was an entirely new experience for Ryan, tune in to hear how he overcame the challenge of facing one of the most unfair events on the planet. Enjoy the show, and thank you for listening!
If you're enjoying the show and you haven't already, make sure you subscribe, please leave a review, and if you really love it, consider becoming a sustaining member today
📚Book Mentions:
⤵️Follow the Guest:
💀What's Up in My World:
My legend is available now in my book The Legend of the Death Race: Conquering Life with Courage, Power, & Wisdom. The Audiobook is complete and will be released within the next week. To stay informed on the announcement, please visit www.legendofthedeathrace.com and sign up for email updates.
Stay up to date on my latest adventures, follow me on Instagram @thatenduranceguy or visit www.thatenduranceguy.com
This episode of the Legend of the Death Race Podcast is brought to you by: Trail Toes, A Phenomenal, Ultra-Extreme Anti-Friction Foot Cream.