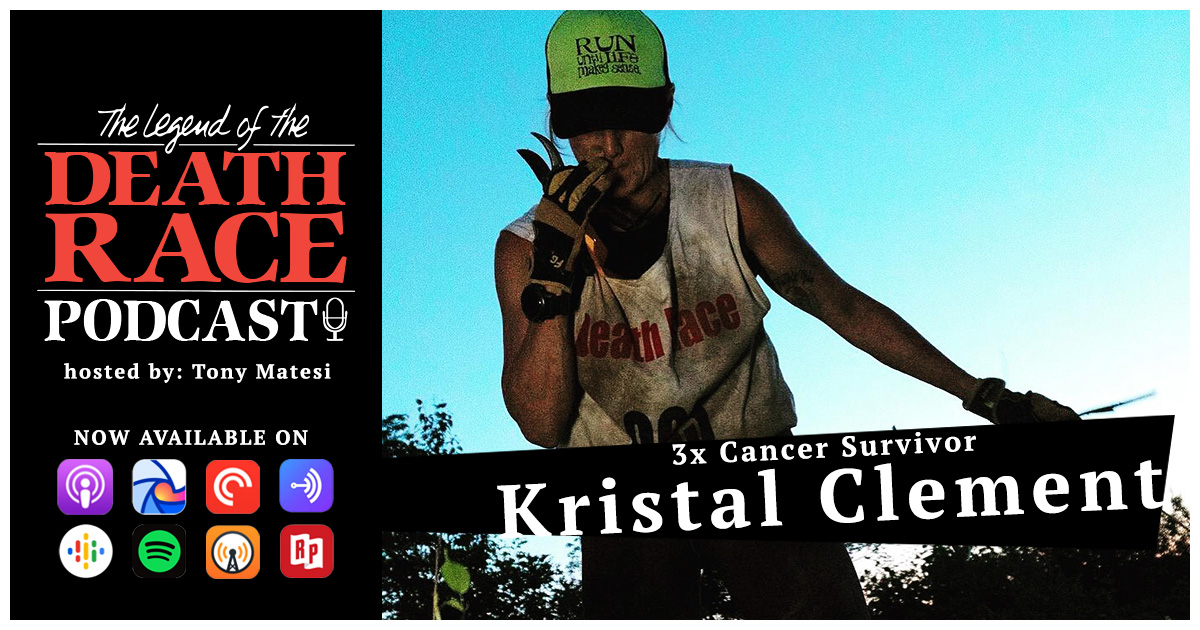 Welcome to the Legend of the Death Race Podcast, where you'll hear the legends of past Death Racers, new and old.
In the twenty-eighth episode of the podcast, we have the story of Kristal Bergeron-Clement, a single mother of two who is a runner turned endurance athlete. Kristal discovered the Death Race in 2011 but didn't make her attempt until 2018. Kristal has endured much in her life as a three-time cancer survivor and finds the art of endurance and meditation to be her ultimate saving grace. Tune in to hear how her Death Race journey gave her what she needed to "leave it all behind". Enjoy the show, and thank you for listening!
If you're enjoying the show and you haven't already, make sure you subscribe, please leave a review, and if you really love it, consider becoming a sustaining member today
📚Book Mentions:
⤵️Follow the Guest:
💀What's Up in My World:
My legend is available now in my book The Legend of the Death Race: Conquering Life with Courage, Power, & Wisdom. The Audiobook is complete and will be released within the next two weeks. To stay informed on the announcement, please visit www.legendofthedeathrace.com and sign up for email updates.
Stay up to date on my latest adventures, follow me on Instagram @thatenduranceguy or visit www.thatenduranceguy.com
This episode of the Legend of the Death Race Podcast is brought to you by: Trail Toes, A Phenomenal, Ultra-Extreme Anti-Friction Foot Cream.