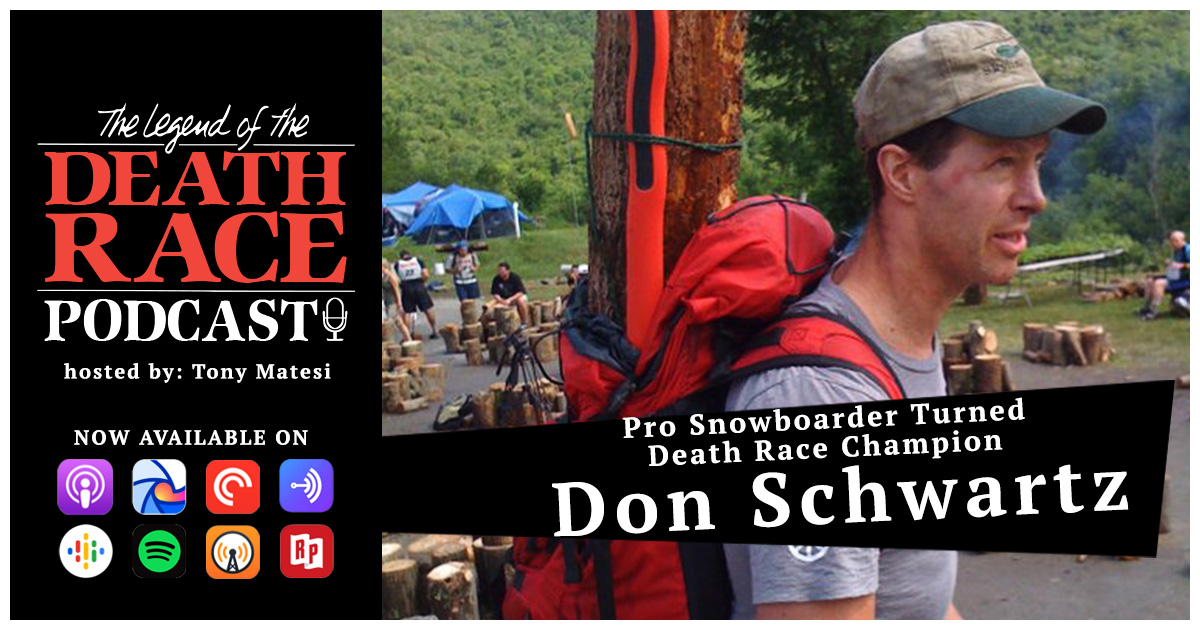 Welcome to the Legend of the Death Race Podcast, where you'll hear the legends of past Death Racers, new and old.
In the twenty-seventh episode of the podcast, we get to hear the legend of Don Schwartz. Don has a legend the goes far beyond that of the Death Race. In the early days of snowboarding, Don became one of the first few professionals in the sport, from magazine articles to documentaries, he's had a life full of adventure. As someone who has suffered more than most after surviving a crash in the early 90s, he came equipped to handle the Death Race with a "can-do" attitude.  Tune in to hear how this incredible human overcame tremendous adversities and never let anything stop him from living his best life. After recording this episode, I felt incredibly motivated and I hope you will too. Enjoy the show, and thank you for listening!
If you're enjoying the show and you haven't already, make sure you subscribe, please leave a review, and if you really love it, consider becoming a sustaining member today
📚Book Mentions:
⤵️Follow the Guest:
💀What's Up in My World:
My legend is available now in my book The Legend of the Death Race: Conquering Life with Courage, Power, & Wisdom. The Audiobook is complete and will be released in the coming weeks. To stay informed on the announcement, please visit www.legendofthedeathrace.com and sign up for email updates.
Stay up to date on my latest adventures, follow me on Instagram @thatenduranceguy or visit www.thatenduranceguy.com
This episode of the Legend of the Death Race Podcast is brought to you by: Trail Toes, A Phenomenal, Ultra-Extreme Anti-Friction Foot Cream.
Photo Credit: Christian Hrab