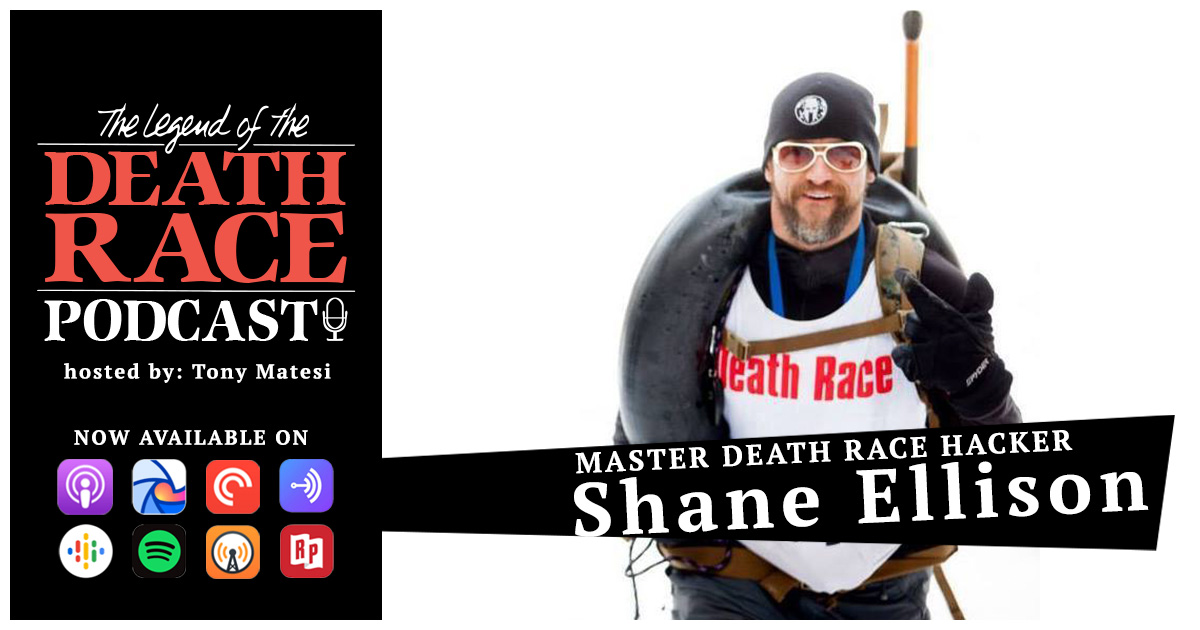 Welcome to the Legend of the Death Race Podcast, where you'll hear the legends of past Death Racers, new and old.
In the thriteenth episode of the podcast, I connect with the one and only Shane Ellison from West Virginia who has competed in every type of Death Race and earned his Spartan Delta, he's a glutton for self-punishment and knows how to overcome many of life's obstacles. Shane is an expert at finding ways to complete tasks by thinking way outside the box. The Death Race served as a way to overcome a dark past and set Shane on a new path. Tune in and hear Shane's legend.
Enjoy the show and thanks for listening! Also please, make sure you subscribe to the show and if you're enjoying it, please leave a review.
💀What's Up in My World:
If you're interested in my legend, the book is available for pre-order on Amazon Kindle and it will be released Paperback and Hardcover on February 13th, first available through Amazona and then through other stores. I have already found a handful of local bookstores here in Seattle that are interested in carrying copies of the book. If you know of any local-to-you bookstores that might be interested, please connect us. My email is thelegendofthedeathrace@gmail.com. Update on the Audible edition, it's slightly delayed but will be ready early Spring. To stay informed on the release, please visit www.legendofthedeathrace.com and sign up for email updates.
To stay up to date on my latest adventures you can follow me on Instagram @thatenduranceguy or visit www.thatenduranceguy.com