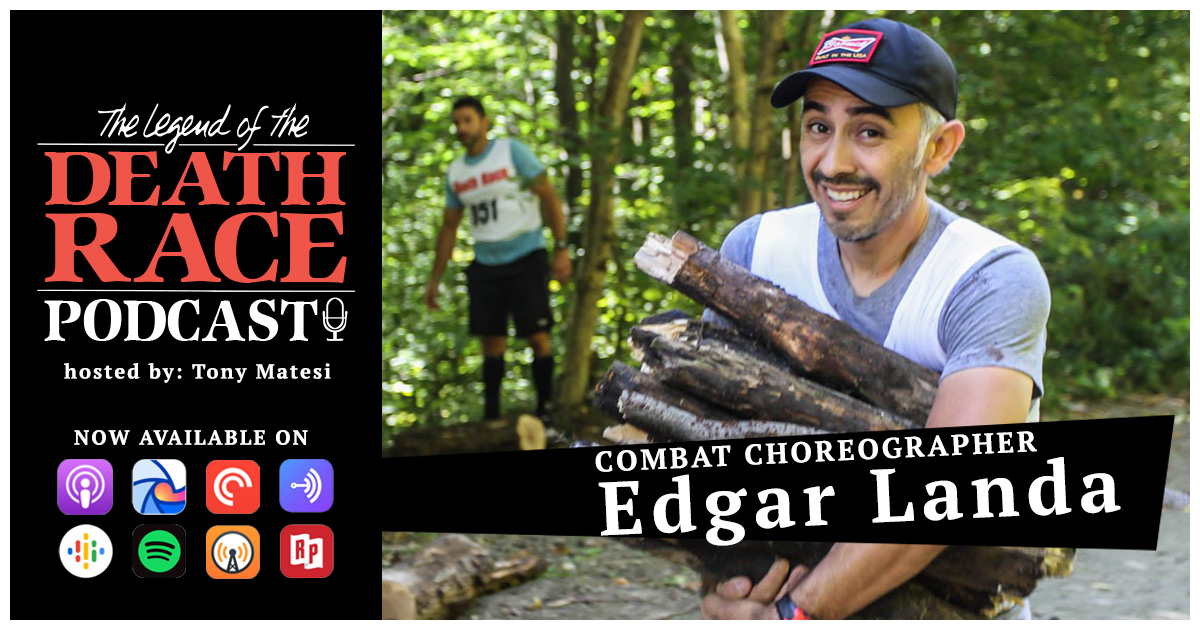 Welcome to the Legend of the Death Race Podcast, where you'll hear the legends of past Death Racers, new and old.
In the twelfth episode of the podcast, I connect with Edgar Landa of Team SISU. He's a combat choreographer for theatre and film and he discovered the Death Race when he was searching for his next challenge after visiting Everest Basecamp. Edgar has participated in all the flavors of Death Race, including Mexico, Summer, Winter, and Team. Edgar shares with us how he found and trained for his first Death Race some of the wisdom he learned from his experiences.
Tune in to hear Edgar's legend!
Enjoy the show and thanks for listening! Also please, make sure you subscribe to the show and if you're enjoying it, please leave a review.
Event Mentions:
💀What's Up in My World:
If you're interested in my legend, the book will be released on Amazon and Audible VERY soon. I just finished uploading it to Kindle Direct Publishing this week and I'm working on the hardcover submission through a third-party as well. Less than a month away from launch. To stay informed on the release, please visit www.legendofthedeathrace.com and sign up for email updates.
To stay up to date on my latest adventures you can follow me on Instagram @thatenduranceguy or visit www.thatenduranceguy.com