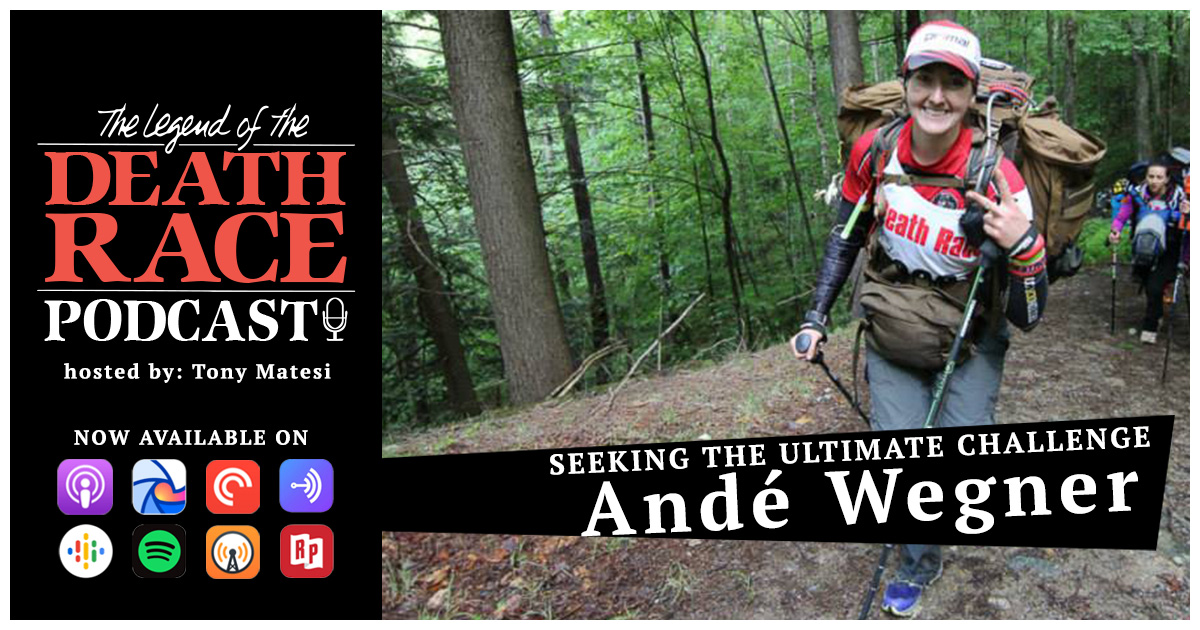 Welcome to the Legend of the Death Race Podcast, where you'll hear the legends of past Death Racers, new and old.
In the eleventh episode of the podcast, I connect with my long-time friend, Andé Wegner and we hear about how she discovered the Death Race after seeing a post about this website www.youmaydie.com and she had been seeking the ultimate challenge. When Andé discovered the Death Race, she knew had the endurance from all her years of triathlons but she knew she would need to develop more physical strength and mental grit. Listen in to hear how Andé prepared for the two Death Races she participated in and the important lessons she learned.
Tune in to hear Andé's legend!
Enjoy the show and thanks for listening! Also please, make sure you subscribe to the show and if you're enjoying it, please leave a review.
📚Book Mentions:
Other Mentions:
💀What's Up in My World:
If you're interested in my legend, the book will be released on Amazon and Audible VERY soon. I've finished recording and just need to edit the audiobook. To stay informed on the release, please visit www.legendofthedeathrace.com and sign up for email updates.
To stay up to date on my latest adventures you can follow me on Instagram @thatenduranceguy or visit www.thatenduranceguy.com