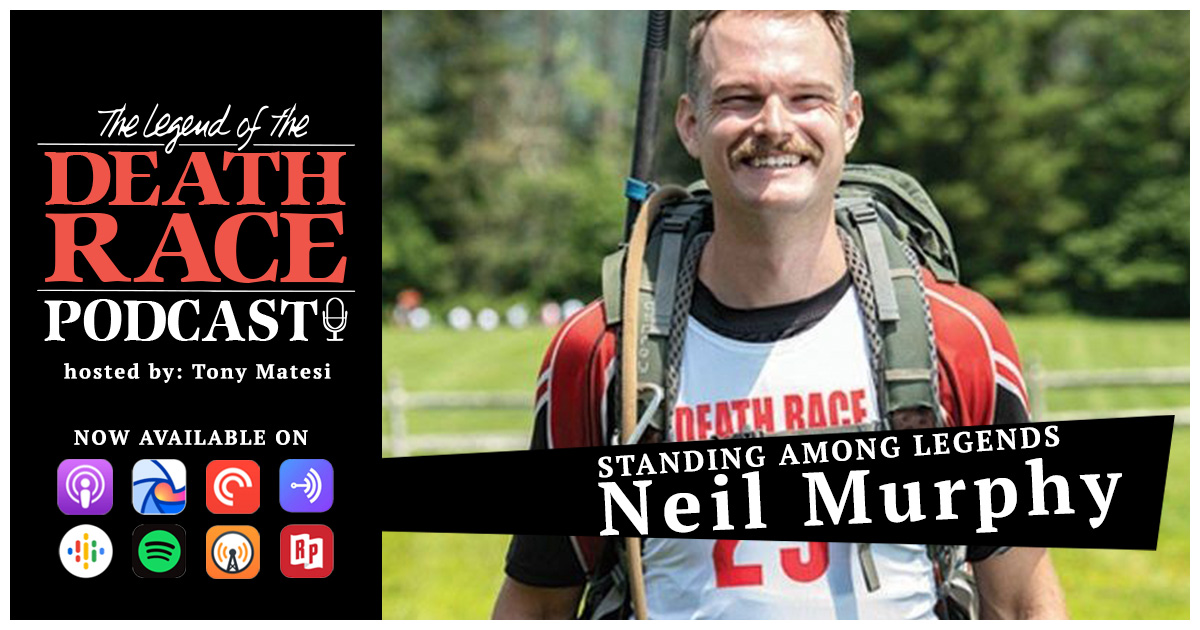 Welcome to the Legend of the Death Race Podcast, where you'll hear the legends of past Death Racers, new and old.
In the tenth episode of the podcast, I connect with Neil Murphy, who waited years to get ready for the Death Race only to realize he may have missed out. Then, years later when the Death Race returned, Neil finally got his chance at the Death Race. Hear how Neil discovered the Death Race, trained for it, and learned as much as he could from veteran Death Racer, Matt Dolitsky. Neil competed in both the 2018 and 2019 Death Races and has a detailed legend that's far better than what I can summarize, so tune in and have a listen.
Tune in to hear Neil's legend!
Enjoy the show and thanks for listening! Also please, make sure you subscribe to the show and if you're enjoying it, please leave a review.
📚Book Mentions:
Follow the Guest:
💀What's Up in My World:
If you're interested in my legend, the book will be released on Amazon and Audible VERY soon. I've finished recording and just need to edit the audiobook. To stay informed on the release, please visit www.legendofthedeathrace.com and sign up for email updates.
To stay up to date on my latest adventures you can follow me on Instagram @thatenduranceguy or visit www.thatenduranceguy.com