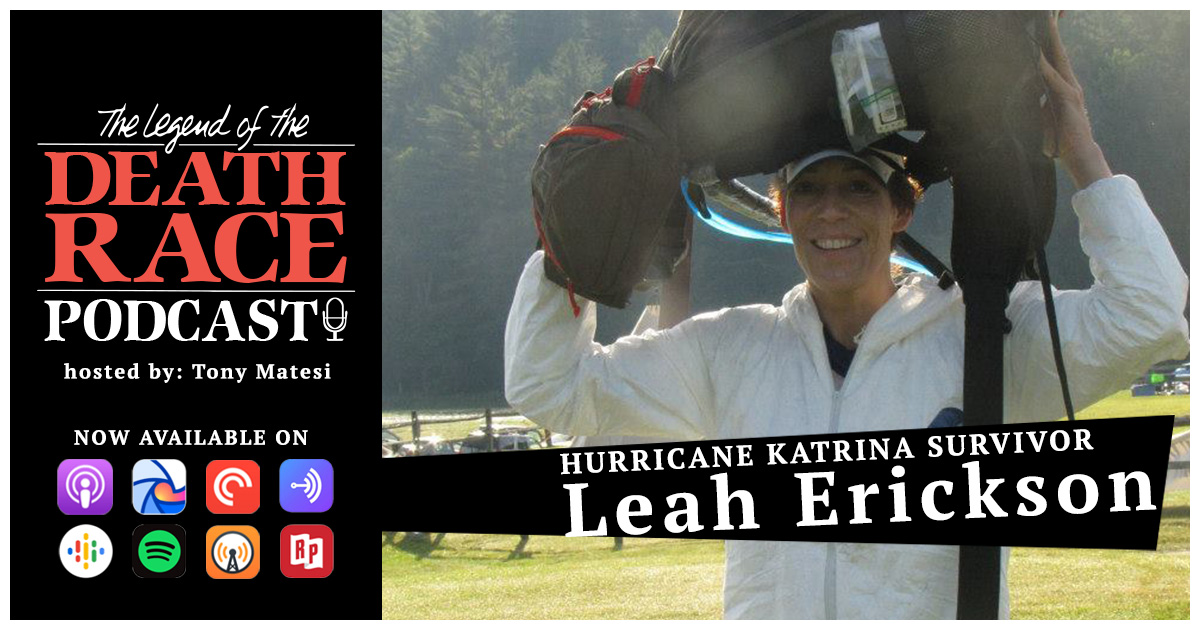 Welcome to the Legend of the Death Race Podcast, where you'll hear the legends of past Death Racers, new and old.
In the ninth episode of the podcast, I connect with Leah Erickson, who rose to the challenge of the Death Race after surviving Hurricane Katrina. Leah shares her story of how the challenges of her past motivated her and equipped her to handle the Death Race. We discuss the value of Leah's two "superpowers", her ability to fuel herself without the normal mid-race pickiness for food, and her upbeat attitude that creates a "soft armor" making her invincible to the trials of the race. Unfortunately, one small chink in her armor led to a DNF, but now after having surgery to repair her labrum, Leah's drive to return to Pittsfield and earn her skull is evident!
Tune in to hear Leah's legend!
Enjoy the show and thanks for listening! Also please, make sure you subscribe to the show and if you're enjoying it, please leave a review.
📚Book Mentions:
💀What's Up in My World:
If you're interested in my legend, the book will be released on Amazon and Audible VERY soon. I've finished recording and just need to edit the audiobook. To stay informed on the release, please visit www.legendofthedeathrace.com and sign up for email updates.
To stay up to date on my latest adventures you can follow me on Instagram @thatenduranceguy or visit www.thatenduranceguy.com