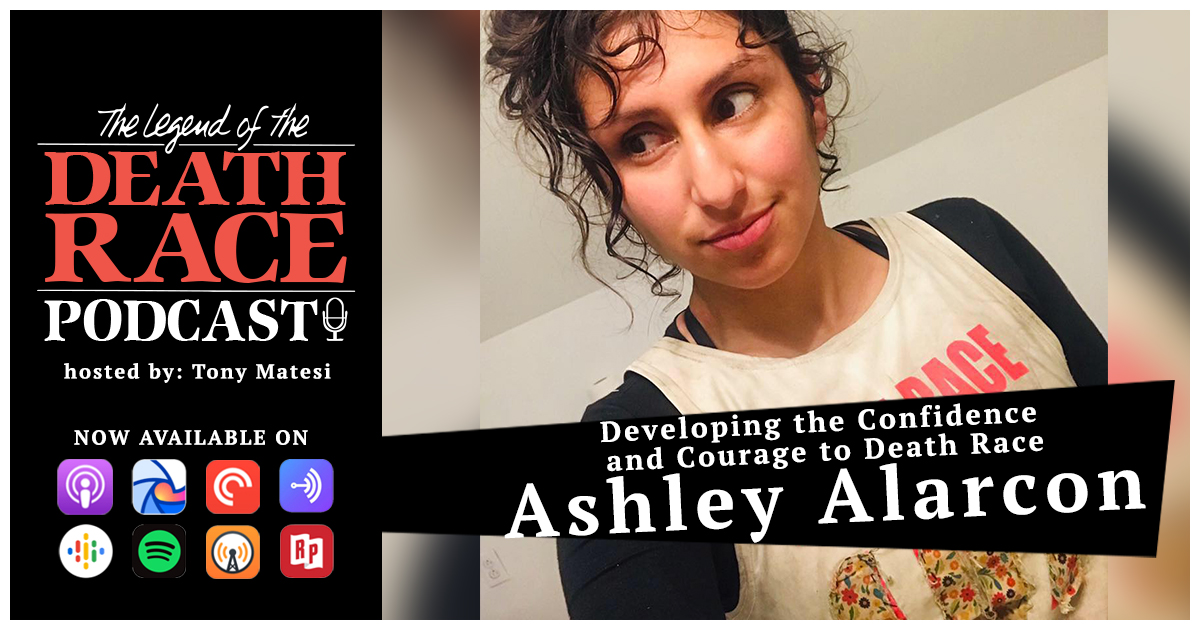 Welcome to the Legend of the Death Race Podcast, where you'll hear the legends of past Death Racers, new and old.
In the thirty-fifth episode of the podcast, we connect with one of the latest generations of Death Racer, Ashley Alarcon who competed in the 2019 Death Race. Previously a belly dancer, Ashley takes us on her interesting journey to the 2019 Death Race. From failing her first Spartan Race to competing in a Death Race, it took time to develop the confidence and courage to sign up, but once she had it, she was in it. We discuss the importance of teamwork even when you're not explicitly told to work as a team, how friends can help with accountability, and you'll also hear about some very interesting hallucinations, some of which we've heard similar tales of on previous episodes. Listen to Ashley's mindset for tackling new challenges and thanks for tuning in, enjoy the show!
If you're enjoying the show and you haven't already, make sure you subscribe, please leave a review, and if you really love it, consider becoming a sustaining member today
⤵️ Follow the Guest:
💀 What's Up in My World:
My book The Legend of the Death Race: Conquering Life with Courage, Power, & Wisdom is now available as an audiobook too!
Stay up to date on my latest adventures, follow me on Instagram @thatenduranceguy or visit www.thatenduranceguy.com
This episode of the Legend of the Death Race Podcast is brought to you by: Trail Toes, A Phenomenal, Ultra-Extreme Anti-Friction Foot Cream.