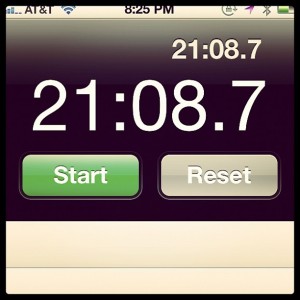 This is one of my many combinations that add up to 300 inspired from the old 300 Workouts. I haven't done one of these in over a year. For time:
25 pull-ups
50 bosu ball squats with weight
50 "floor wipers" (a core and shoulders exercise at 135 pounds)
50 burpees
50 push-ups
50 dips
25 more pull-ups — for a total of 300 reps
My shoulder hated me a bit after this but I think the strengthening my shoulder will receive from it outweighs the pain. I didn't over exert kept it within reason.
My healthy post workout dinner for the night was delicious and nutritious. Power Greens Salad (very leafy included spinach romaine, etc) with minimal Tuscan dressing and cucumbers, half a chicken sausage, green beans with almonds, and macaroni and cheese (low fat) with white Albacore tuna in water. All served with a glass of Odwalla Superfood. Mmmmm!