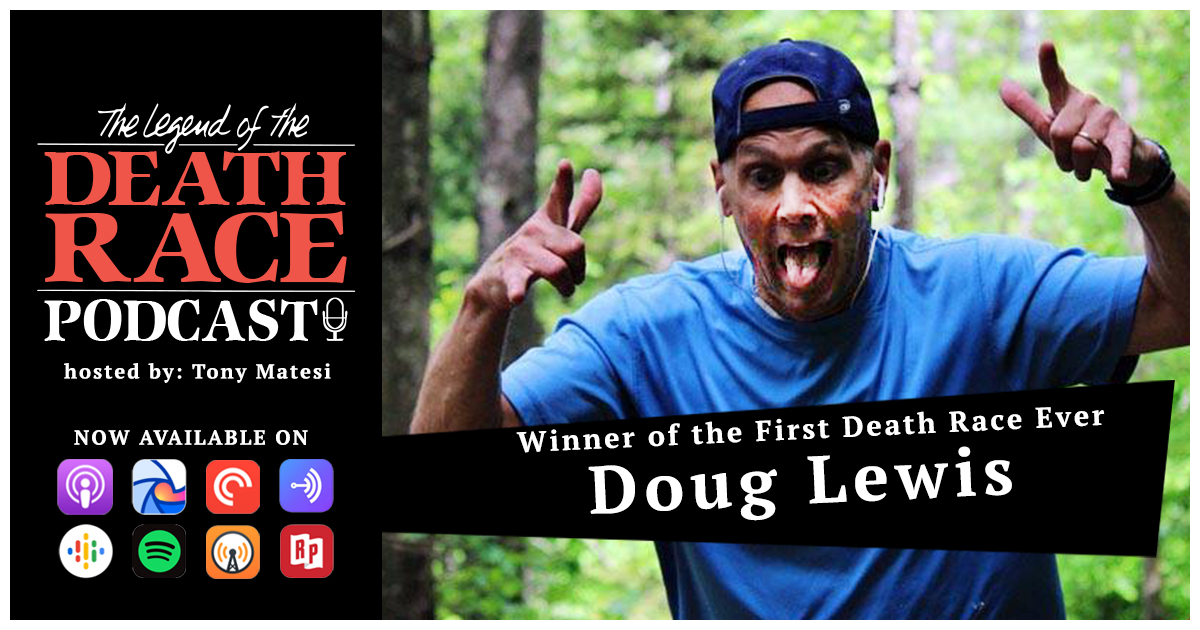 Welcome to the Legend of the Death Race Podcast, where you'll hear the legends of past Death Racers, new and old.
This week's podcast features the father of all death racers, 2007 Inaugural Winner Doug Lewis. Doug, was an Olympic medalist in skiing who went into the Death Race expecting little more than a quick trail run on that fateful day 13 years ago.  Fast forward through race history and we find that the roots of the Death Race continue to share many common themes today. Values including willingness, uncertainty, and the drive to overcome any obstacle in the path. I hope you enjoy this unbelievable story of the first-ever Death Race.
Catch episodes weekly by subscribing. If your platform has reviews please, leave a review. This podcast relies on its excellent listeners to keep things going, so if you enjoy the show, consider becoming a sustaining member today! It's easy, and you can donate either $0.99/mo, $4.99/mo, or $9.99/mo. Sustaining Members gain access to a monthly zoom call with Tony. Oh, and please don't forget to take our listener feedback survey!
⤵️ Follow the Guest:
💀 What's Up in My World:
This weekend I worked on some much-needed recovery and finished reading The Sports Gene: Inside the Science of Extraordinary Athletic Performance By David Epstein.
Don't forget, my book The Legend of the Death Race: Conquering Life with Courage, Power, & Wisdom is now available as an audiobook too!
Stay up to date on my latest adventures, follow me on Instagram @thatenduranceguy or visit www.thatenduranceguy.com.
This episode of the Legend of the Death Race Podcast is brought to you by: Trail Toes, A Phenomenal, Ultra-Extreme Anti-Friction Foot Cream.