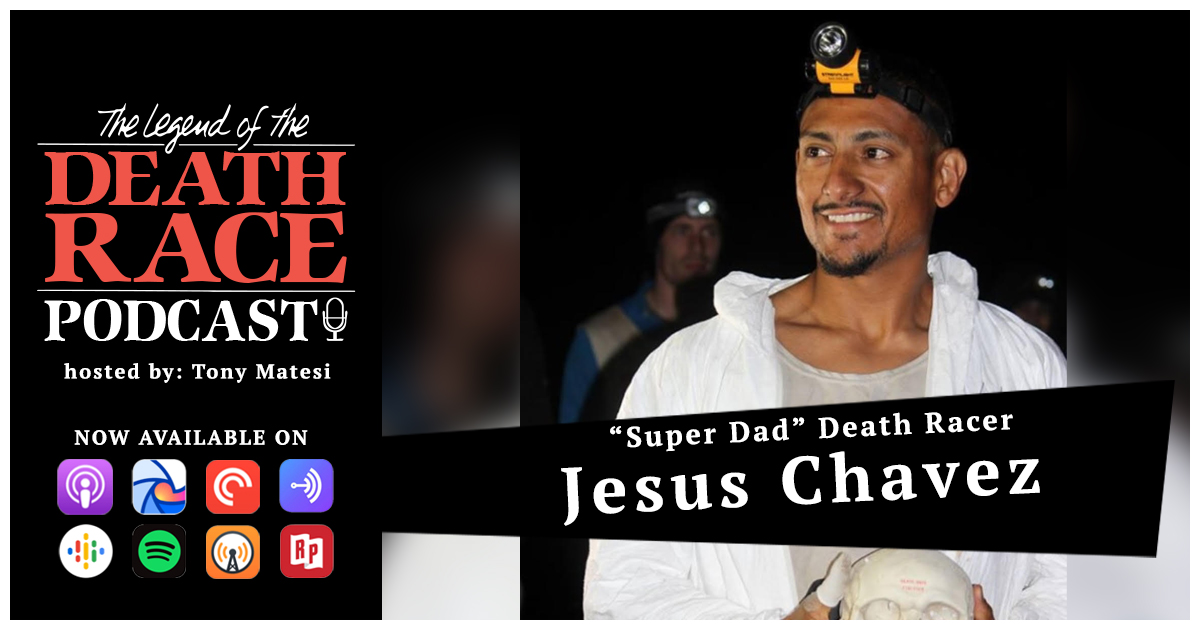 Welcome to the Legend of the Death Race Podcast, where you'll hear the legends of past Death Racers, new and old.
In the forty-first episode, we catch up with Jesus Chavez as he recalls his experience from the 2014 Summer and Mexico Death Races. His legend includes creative ways to train for the Vermont slopes in the flatlands of the Midwest, with a throwback to one of the original Death Race training camps. Most importantly, Jesus talks about his greatest inspiration and describes the unique way he keeps them at the forefront of his mind as he tackled the grueling challenges that are synonymous with The Death Race. Tune in and enjoy the show. 
Catch episodes weekly by subscribing. If your platform has reviews please, leave a review. This podcast relies on its excellent listeners to keep things going, so if you enjoy the show, consider becoming a sustaining member today! It's easy, and you can donate either $0.99/mo, $4.99/mo, or $9.99/mo. Sustaining Members gain access to a monthly zoom call with Tony. Oh, and please don't forget to take our listener feedback survey!
📚 Book Mentions:
⤵️ Follow the Guest:
💀 What's Up in My World:
This weekend I got to run Glacier Peak C2C with a couple of friends – 30.38 miles with 10,246′ of gain in 18hrs 56mins. That was a big day!
Don't forget, my book The Legend of the Death Race: Conquering Life with Courage, Power, & Wisdom is now available as an audiobook too!
Stay up to date on my latest adventures, follow me on Instagram @thatenduranceguy or visit www.thatenduranceguy.com.
This episode of the Legend of the Death Race Podcast is brought to you by: Trail Toes, A Phenomenal, Ultra-Extreme Anti-Friction Foot Cream.