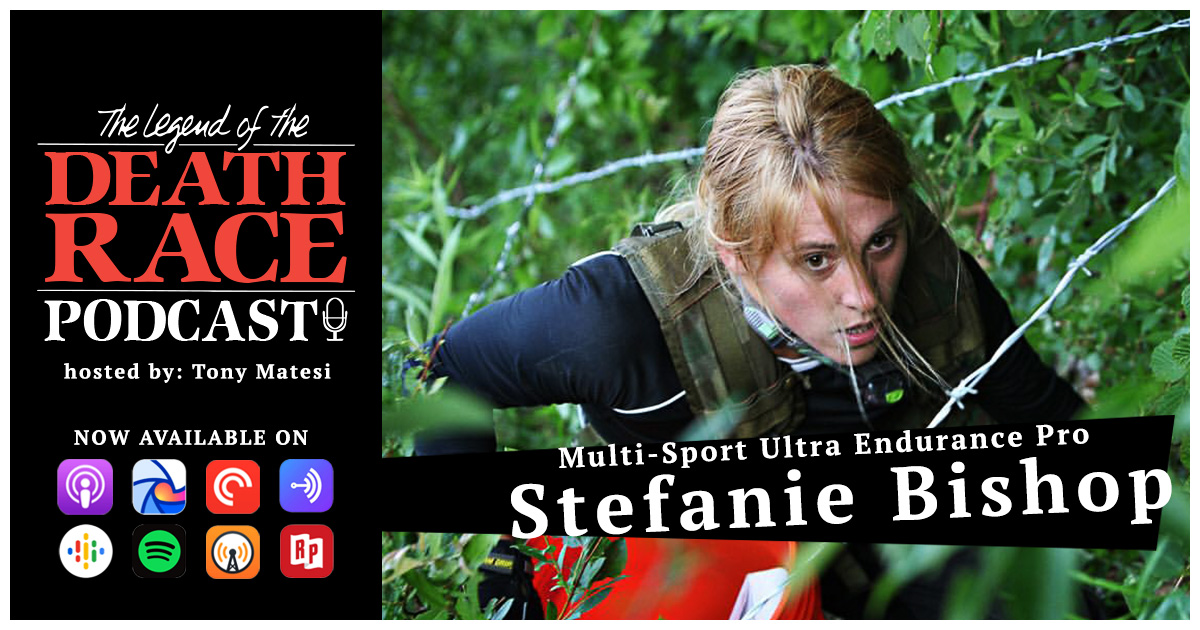 Welcome to the Legend of the Death Race Podcast, where you'll hear the legends of past Death Racers, new and old.
In the twenty-fifth episode of the podcast, we have multi-sport, ultra-endurance athlete, Stefanie Bishop, who competed in four Death Races and has some very unique stories from the early days. Stefanie competed in the beta version of the Winter Death Race and also the Mexico Death Race. With her unique experiences, you'll want to tune in to this episode. You'll hear how she went from working on Wall Street to easting a mostly plant-based diet during the race, and how she even wrestled an olympian to earn her first "skull." Enjoy the show, and thank you for listening!
If you're enjoying the show and you haven't already, make sure you subscribe, please leave a review, and if you really love it, consider becoming a sustaining member today!
📹Video Mentions:
⤵️Follow the Guest:
💀What's Up in My World:
My legend is available now in my book The Legend of the Death Race: Conquering Life with Courage, Power, & Wisdom. The Audiobook is in the next round of editing and is coming very soon. To stay informed on the announcement, please visit www.legendofthedeathrace.com and sign up for email updates.
Stay up to date on my latest adventures, follow me on Instagram @thatenduranceguy or visit www.thatenduranceguy.com
This episode of the Legend of the Death Race Podcast is brought to you by: Trail Toes, A Phenomenal, Ultra-Extreme Anti-Friction Foot Cream.
Photo Credit: Peak Races