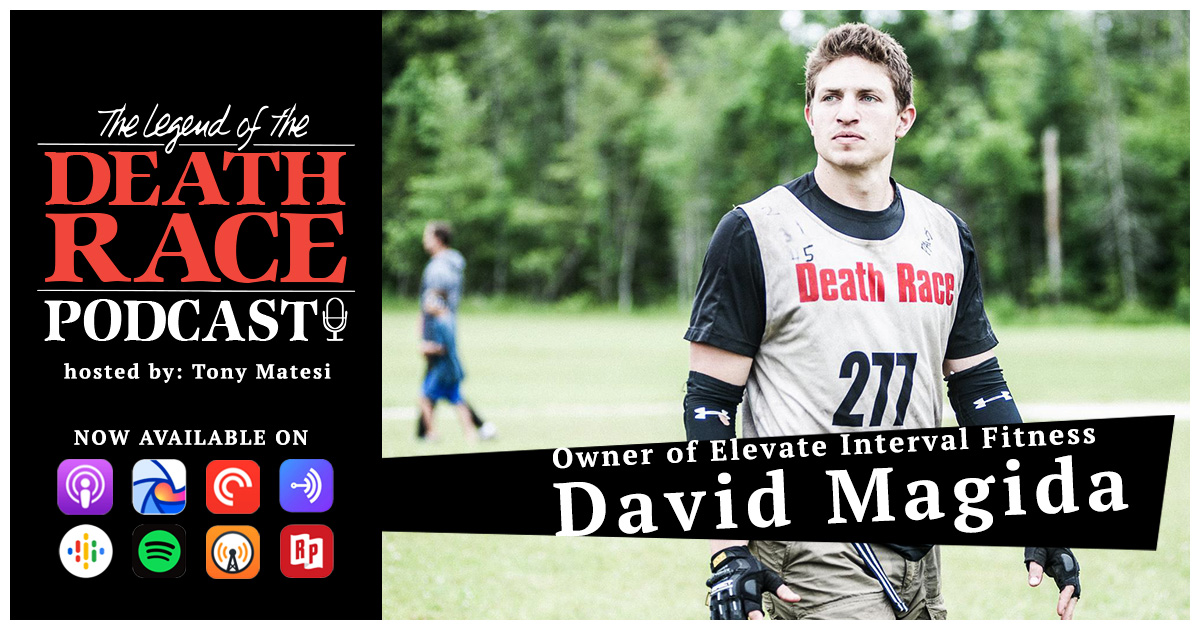 Welcome to the Legend of the Death Race Podcast, where you'll hear the legends of past Death Racers, new and old.
In the twenty-fourth episode of the podcast, David Magida joins us to share his experience competing in the 2014 and 2015 Death Race. Magida has been an athlete for much of his life and after competing on the Spartan Pro Team for a few years was coerced into competing in the Death Race to prove that "pretty boys" can endure anything the race directors threw his way. After being called out by Joe De Sena and Don Devaney multiple times, David committed to proving them wrong. Tune in to hear his legend.
If you're enjoying the show and you haven't already, make sure you subscribe, please leave a review, and if you really love it, consider becoming a sustaining member today!
📚Book Mentions:
⤵️Follow the Guest:
💀What's Up in My World:
My legend is available now in my book The Legend of the Death Race: Conquering Life with Courage, Power, & Wisdom. The Audiobook is in the next round of editing and is coming very soon. To stay informed on the announcement, please visit www.legendofthedeathrace.com and sign up for email updates.
Stay up to date on my latest adventures, follow me on Instagram @thatenduranceguy or visit www.thatenduranceguy.com
This episode of the Legend of the Death Race Podcast is brought to you by: Trail Toes, A Phenomenal, Ultra-Extreme Anti-Friction Foot Cream.