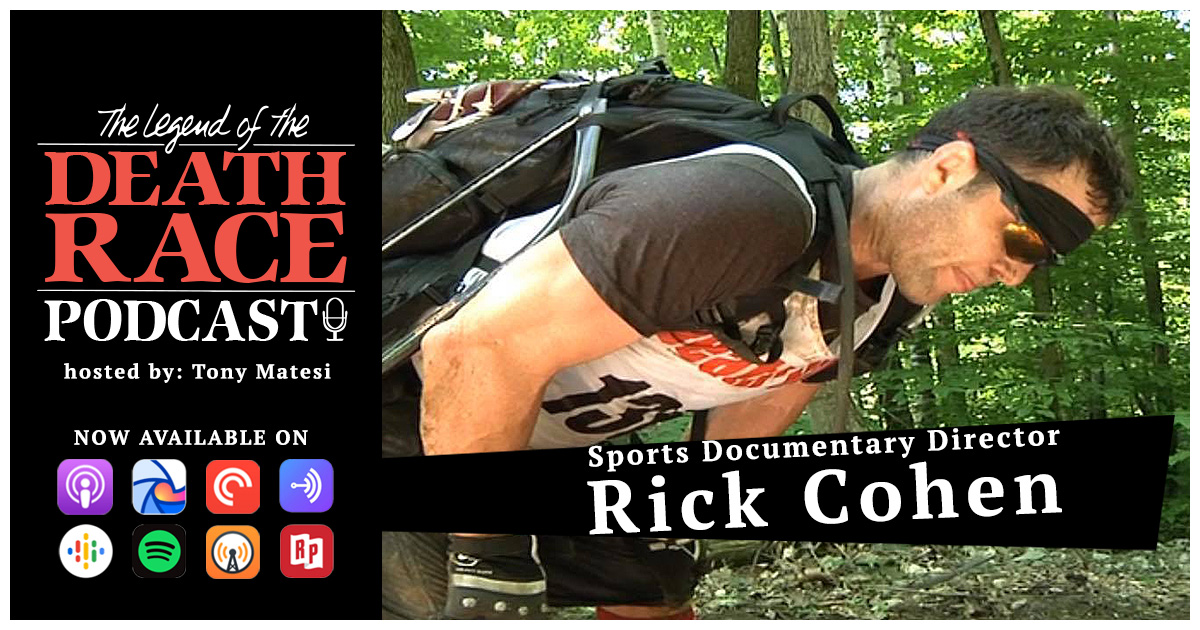 Welcome to the Legend of the Death Race Podcast, where you'll hear the legends of past Death Racers, new and old.
In the twenty-first episode of the podcast, Rick Cohen, a Sports Documentary Director joins us to share his journey through the 2014 Death Race. In this episode, you'll hear all about how he dedicated the race to his friend Chad. Coming from a background in creating Sports Documentaries, Rick had set out to create a true documentary of the legendary race. Prior to the event Rick had a mishap at one of Joe Decker's Ultimate Suck events and found himself in a tough predicament. Find out more about the White Bus and what transpired that led to one of the most transformational journeys in Death Race history for those who were on that bus. Enjoy the show, and thank you for listening!
If you're enjoying the show and you haven't already, make sure you subscribe, please leave a review, and if you really love it, consider becoming a sustaining member today!
📚Book Mentions:
🏃🏽‍♂️Event Mentions:
📹Documentary Mentions:
⤵️Follow the Guest:
💀What's Up in My World:
If you're interested in my legend, my book The Legend of the Death Race: Conquering Life with Courage, Power, & Wisdom is available Now Available at book stores nationwide in paperback and hardcover. The audiobook is currently with my editor and should be available very soon. To stay informed on the announcement, please visit www.legendofthedeathrace.com and sign up for email updates.
To stay up to date on my latest adventures you can follow me on Instagram @thatenduranceguy or visit www.thatenduranceguy.com
This episode of the Legend of the Death Race Podcast is brought to you by: Trail Toes, A Phenomenal, Ultra-Extreme Anti-Friction Foot Cream.