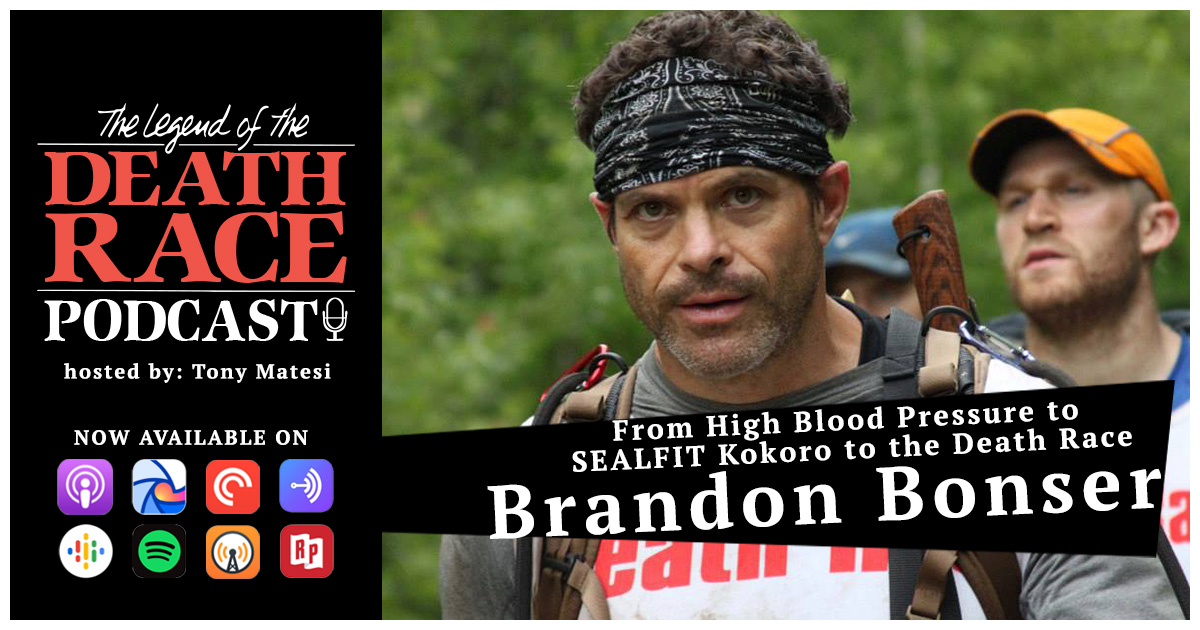 Welcome to the Legend of the Death Race Podcast, where you'll hear the legends of past Death Racers, new and old.
In the twentieth episode of the podcast, I connect with Brandon Bonser, who competed in two Death Races. After a visit to a doctor and finding out he was suffering from high blood pressure, Brandon knew he needed to shift his life's trajectory. Before the doctor visit, Brandon did like many do and put career above all else, but knowing that formula would likely lead to an early grave, he decided to make a drastic change. Tune in to hear how he went from having high blood pressure to finishing the 50-hour crucible, SEALFIT Kokoro, and seeking more by heading out to the Death Race in 2013 and 2014.
Enjoy the show, and thank you for listening!
If you're enjoying the show and you haven't already, make sure you subscribe, please leave a review, and if you really love it, consider becoming a sustaining member today!
📚Book Mentions:
🏃🏽‍♂️Event Mentions:
⤵️Follow the Guests:
💀What's Up in My World:
If you're interested in my legend, my book The Legend of the Death Race: Conquering Life with Courage, Power, & Wisdom is available Now Available at book stores nationwide in paperback and hardcover. The audiobook is currently with my editor and should be available very soon. To stay informed on the announcement, please visit www.legendofthedeathrace.com and sign up for email updates.
To stay up to date on my latest adventures you can follow me on Instagram @thatenduranceguy or visit www.thatenduranceguy.com