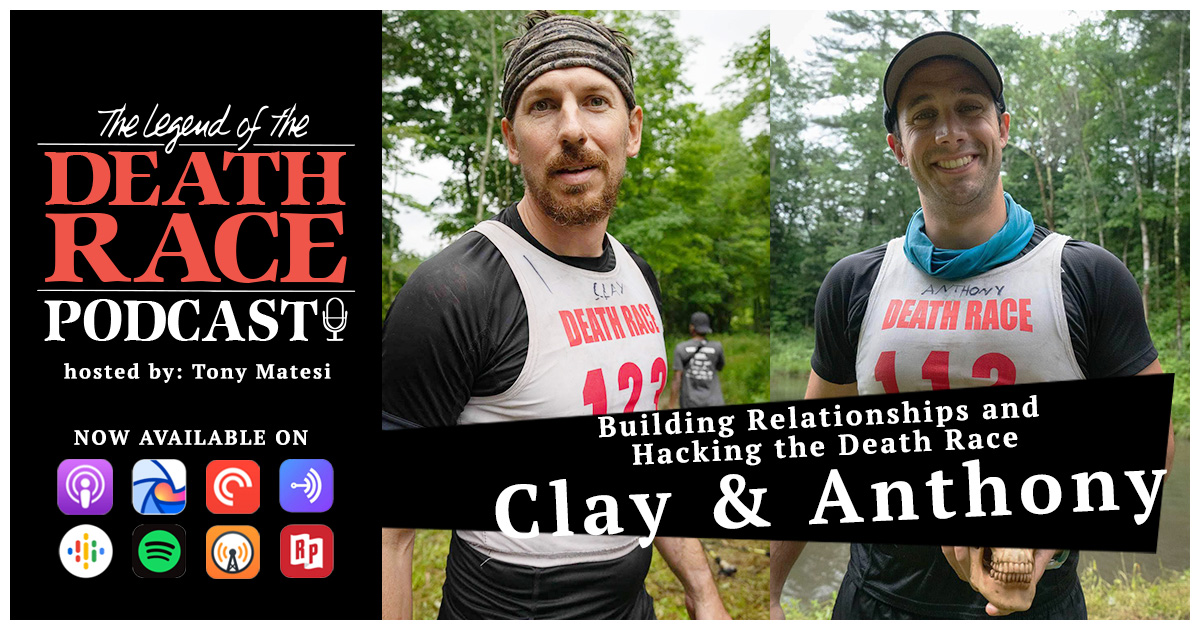 In the nineteenth episode of the podcast, we switched things up and brought together two Death Racers, Clay Speakman and Anthony Sinopoli, for a discussion on building relationships and hacking the Death Race. These two racers participated in the 2019 Death Race – The Journey, a throwback to the best Death Race challenges from years past. While this iteration of the Death Race was a team event, these two were not partners but still found themselves working together to conquer the obstacles thrown their way. Throughout the episode, these two provide insightful tidbits on how to skirt the gray areas of a race with no rulebook. In this episode you'll hear about how they dedicated their training to this event, sleep hacks, the importance of evaluating risk vs. reward — in the race and in life, and the importance of knowing your weaknesses and putting the work in to strengthen them. Tune in to hear Clay and Anthony's legends.
Enjoy the show, and thank you for listening!
📚Book Mentions:
⤵️Follow the Guests:
💀What's Up in My World:
If you're interested in my legend, my book The Legend of the Death Race: Conquering Life with Courage, Power, & Wisdom is available Now Available at book stores nationwide in paperback and hardcover. The audiobook is currently with my editor and should be available very soon. To stay informed on the announcement, please visit www.legendofthedeathrace.com and sign up for email updates.
To stay up to date on my latest adventures you can follow me on Instagram @thatenduranceguy or visit www.thatenduranceguy.com