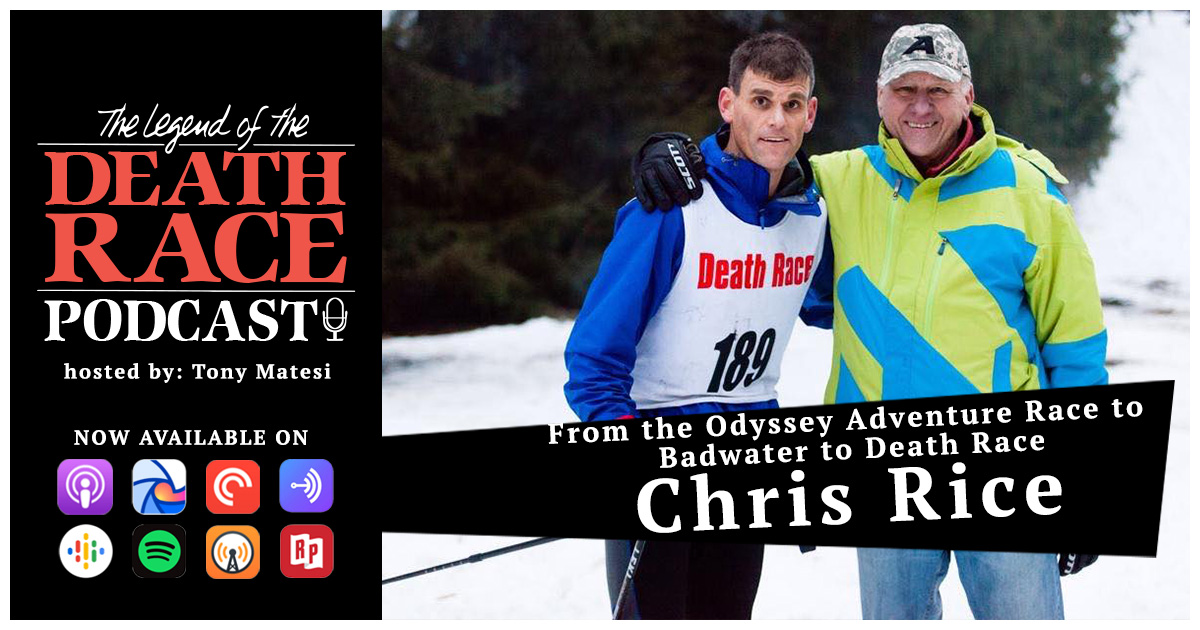 Welcome to the Legend of the Death Race Podcast, where you'll hear the legends of past Death Racers, new and old.
In the eighteenth episode of the podcast, I connect with Chris Rice, an athlete for life who works on Wall Street as a technology professional. Chris has a lot of experience in the world of ultra-endurance sports, growing up as the military kid of a father who graduated from West Point Chris comes from a homelife where endurance is part of life. He competed in the Odyssey 24-Hour Adventure Race, some Ironmans, Badwater 135 Ultra, World's Toughest Mudder, and of course, the Death Race. Having competed in four Death Races, including the Winter Death Race, Team Death Race, and both Death Races before the "Final Death Race" and the resurrection of the Death Race in 2018, he has a lot of knowledge to share when it comes to overcoming life's obstacles. 
Enjoy the show, and thank you for listening!
If you're enjoying the show and you haven't already, make sure you subscribe, please leave a review, and if you really love it, consider becoming a sustaining member today!
📚Book Mentions:
💀What's Up in My World:
If you're interested in my legend, my book The Legend of the Death Race: Conquering Life with Courage, Power, & Wisdom is available Now Available at book stores nationwide in paperback and hardcover. The audiobook is currently with my editor and should be available very soon. To stay informed on the announcement, please visit www.legendofthedeathrace.com and sign up for email updates.
To stay up to date on my latest adventures you can follow me on Instagram @thatenduranceguy or visit www.thatenduranceguy.com