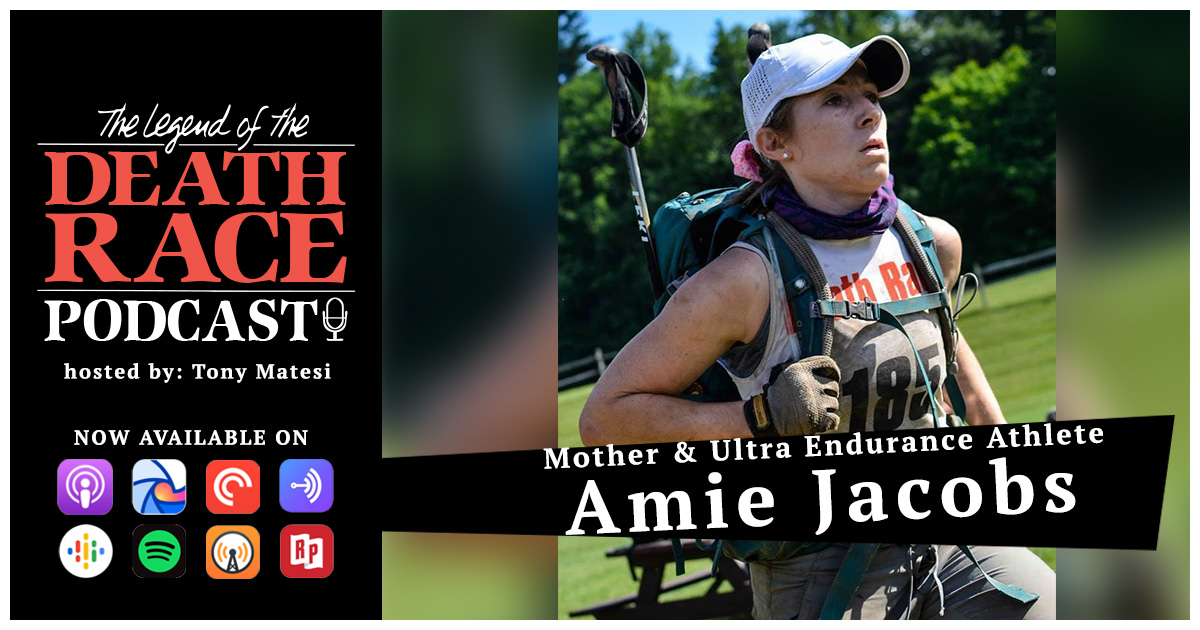 Welcome to the Legend of the Death Race Podcast, where you'll hear the legends of past Death Racers, new and old.
In the twenty-second episode of the podcast, Amie "Livewire" Jacobs, shares her story of being a mother and what it's like competing in ultra-endurance events and shuffling her life responsibilities. In 2014, Amie took on the Death Race challenge, which involved competing in all four Death Races that year starting with the Winter Death Race. Amie takes us on remembrance of her journey through Winter Death Race and Mexico Death Race and Summer Death Race. We discuss the beauty of the friendships made and how the Death Race helps many of us to overcome our demons, the art of dealing with the fear of failure, and the supreme importance of being mentally strong. Enjoy the show, and thank you for listening!
If you're enjoying the show and you haven't already, make sure you subscribe, please leave a review, and if you really love it, consider becoming a sustaining member today!
📚Book Mentions:
🏃🏽‍♂️Event Mentions:
📹 Video Mentions:
⤵️Follow the Guest:
💀What's Up in My World:
If you're interested in my legend, my book The Legend of the Death Race: Conquering Life with Courage, Power, & Wisdom is Now Available at book stores nationwide in paperback and hardcover. Audiobook coming very soon. To stay informed on the announcement, please visit www.legendofthedeathrace.com and sign up for email updates.
To stay up to date on my latest adventures you can follow me on Instagram @thatenduranceguy or visit www.thatenduranceguy.com
This episode of the Legend of the Death Race Podcast is brought to you by: Trail Toes, A Phenomenal, Ultra-Extreme Anti-Friction Foot Cream.