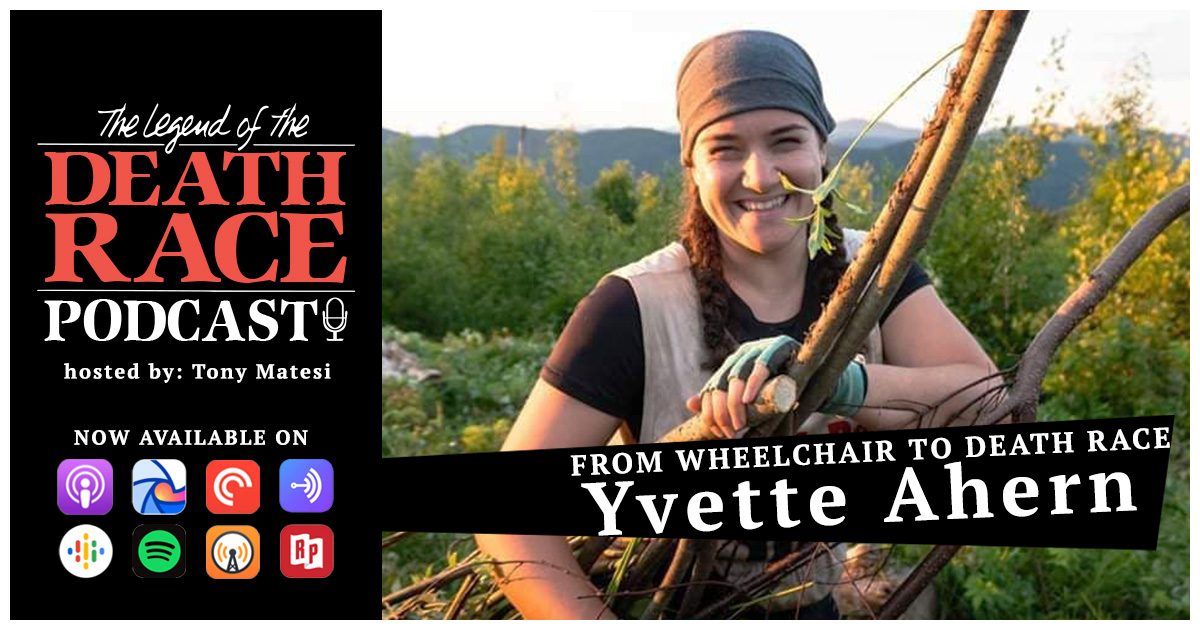 Welcome to the Legend of the Death Race Podcast, where you'll hear the legends of past Death Racers, new and old.
In the sixteenth episode of the podcast, I connect with Yvette Ahern, an incredible human who defied the limitations set by her doctors after a motorcycle accident in 2012 which left her in a wheelchair for a month. Through a dedicated practice of yoga and cycling, she recovered and soon found Spartan Race. When the Death Race finally returned Yvette she decided to sign up and shed the idea that she was "fragile" once and for all. Tune in to Yvette's legend to hear her incredible journey from wheelchair to Death Race.
Enjoy the show and thank you for listening!
If you're enjoying the show and you haven't already, make sure you subscribe, please leave a review, and if you really love it, consider becoming a sustaining member today!
📚Book Mentions:
The Power of Habit: Why We Do What We Do in Life and Business by Charles Duhigg
🎙Podcast Mentions:
SuperHuman Academy by Jonathan A. Levi
💀What's Up in My World:
If you're interested in my legend, the book is available for pre-order on Amazon Kindle and Apple Books. The book will be released on e-book, Paperback, and Hardcover on March 10th. We are hosting a book launch event at Arundel Books in Pioneer Square, Seattle, WA at 6 PM Pacific, come to join us and share your own endurance legend for a chance to be included in my next book!
If you know of any local-to-you bookstores that might be interested in carrying the book, please connect with me! My email is thelegendofthedeathrace@gmail.com. Regarding the audiobook, there's a slight delay but I expect an early Spring release. To stay informed on the release, please visit www.legendofthedeathrace.com and sign up for email updates.
To stay up to date on my latest adventures you can follow me on Instagram @thatenduranceguy or visit www.thatenduranceguy.com