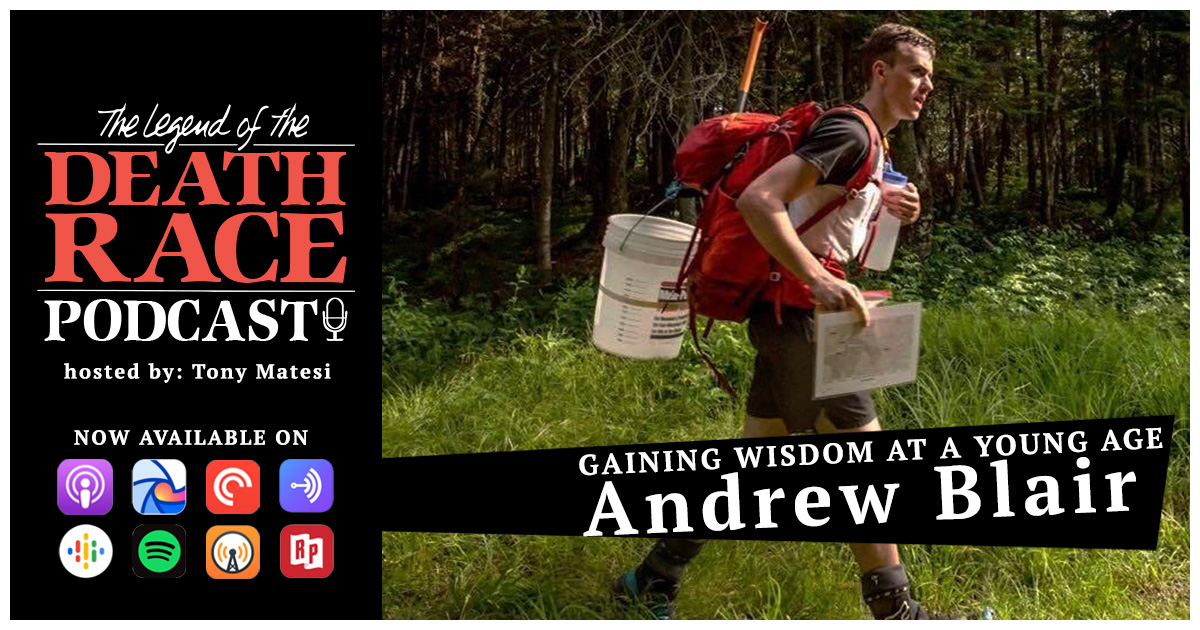 Welcome to the Legend of the Death Race Podcast, where you'll hear the legends of past Death Racers, new and old.
In the fifteenth episode of the podcast, I connect with one of the younger humans to toe the line at the Death Race, Andrew Blair. Andrew got his start in Spartan Races and additional training at the Spartan Agoge, a program we developed during my time at Spartan to prepare racers for the inevitable return of the Death Race. Once the Death Race reemerged in 2018, Andrew signed up and gave it a try. Using the experience from Agoge as a gauge for what he was capable of he learned a lot after that first encounter and made a return in 2019. Tune in to hear how Andrew's Death Race experience has developed his wisdom for conquering life's obstacles.
Enjoy the show and thank you for listening!
If you're enjoying the show and you haven't already, make sure you subscribe, please leave a review, and if you really love it, consider becoming a sustaining member today!
📚Book Mentions:
Adrift: Seventy Six Days Lost at Sea by Steven Callahan
⤵️Follow the Guest:
Andrew Blair @andrew_blair_ on Instagram
💀What's Up in My World:
If you're interested in my legend, the book is available for pre-order on Amazon Kindle and Apple Books. The book will be released on e-book, Paperback, and Hardcover on March 10th. We'll be hosting an event at Arundel Books in Pioneer Square, Seattle, WA at 6PM Pacific. Details about the book launch party will be posted soon so be sure to follow on us on Facebook.
If you know of any local-to-you bookstores that might be interested in carrying the book, please connect with me! My email is thelegendofthedeathrace@gmail.com. Regarding the audiobook, there's a slight delay but I expect an early Spring release. To stay informed on the release, please visit www.legendofthedeathrace.com and sign up for email updates.
To stay up to date on my latest adventures you can follow me on Instagram @thatenduranceguy or visit www.thatenduranceguy.com