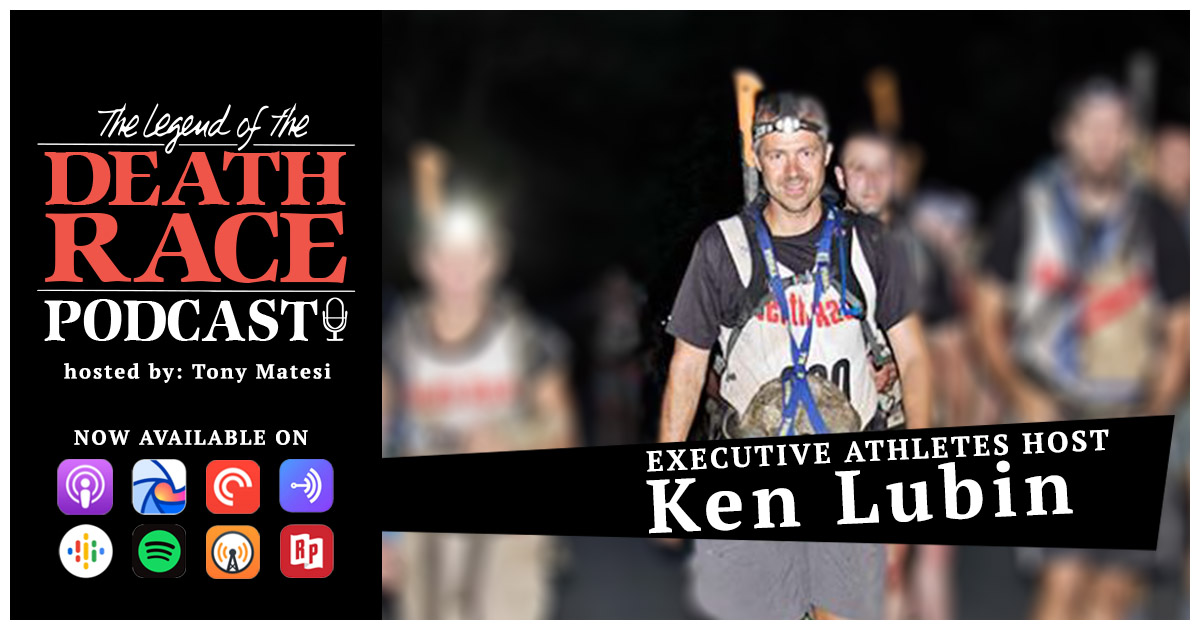 Welcome to the Legend of the Death Race Podcast, where you'll hear the legends of past Death Racers, new and old.
In the eighth episode of the podcast, I connect with Ken Lubin, the host of Executive Athletes, a podcast that speaks with executive business people who are endurance athletes. Ken Lubin participated in three Death Races and had an evolutionary experience from nearly winning to not finishing to coming back and securing a top spot in the world of Death Race Finishers. We discuss the importance of gear, playing the game, and how so many lessons and strategies from Death Race apply to life. Ken is fortunate to have participated in some of the most difficult races on this planet and he understands the strategy involved in figuring out how to perform your best. Tune in to Ken's legend and learn how to conquer the Death Race and life's obstacles.
Enjoy the show and thanks for listening! Also please, make sure you subscribe to the show and if you're enjoying it, please leave a review. ☺️
📚Book Mentions:
🎙 Podcast Mentions:
⤵️Follow the Guest:
💀What's Up in My World:
If you're interested in my legend, the book will be released on Amazon and Audible VERY soon. To stay informed on the release, please visit www.legendofthedeathrace.com and sign up for email updates.
To stay up to date on my latest adventures you can follow me on Instagram @thatenduranceguy or visit www.thatenduranceguy.com