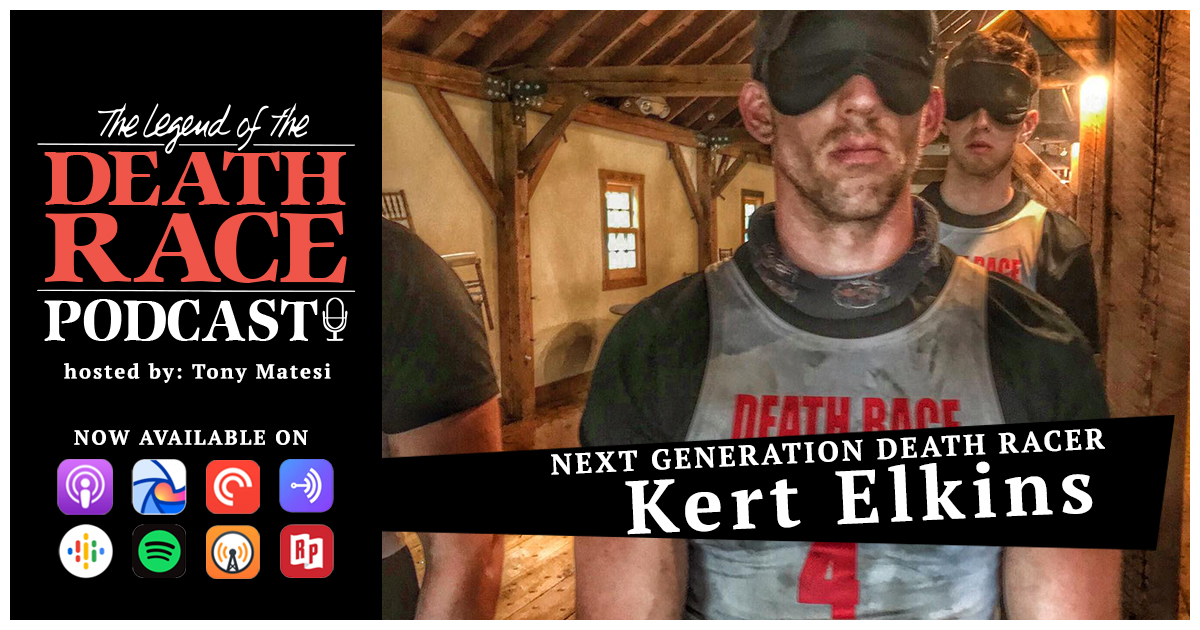 Welcome to the Legend of the Death Race Podcast, where you'll hear the legends of past Death Racers, new and old.
In the seventh episode of the podcast, I connect with the Kert Elkins, he's the partner of last week's guest, Eric Hutterer, in the 2019 Death Race. Kert shares his Death Race training secrets and some of the things that he has learned to prepare for the newly resurrected Death Race. In his first Death Race an accident early-on ultimately leads to a medical pull. On the episode, we discuss the difference between the Death Race OGs and the new batch of Death Racers and the massive advantage newbies have in the age of readily available Death Race wisdom. With a target on Eric's back, Kert had a challenging 2019 Death Race to navigate, listen to his incredible legend and hear how he found himself with a finish, that carries the "unofficial" moniker. Tune in to hear Kert's legend.
Enjoy the show and thanks for listening! Also please, make sure you subscribe to the show and if you're enjoying it, please leave a review. ☺️
📚Book Mentions:
🎙 Podcast Mentions:
⤵️Follow the Guest:
💀What's Up in My World:
If you're interested in my legend, the book will be released on Amazon and Audible VERY soon. To stay informed on the release, please visit www.legendofthedeathrace.com and sign up for email updates.
To stay up to date on my latest adventures you can follow me on Instagram @thatenduranceguy or visit www.thatenduranceguy.com