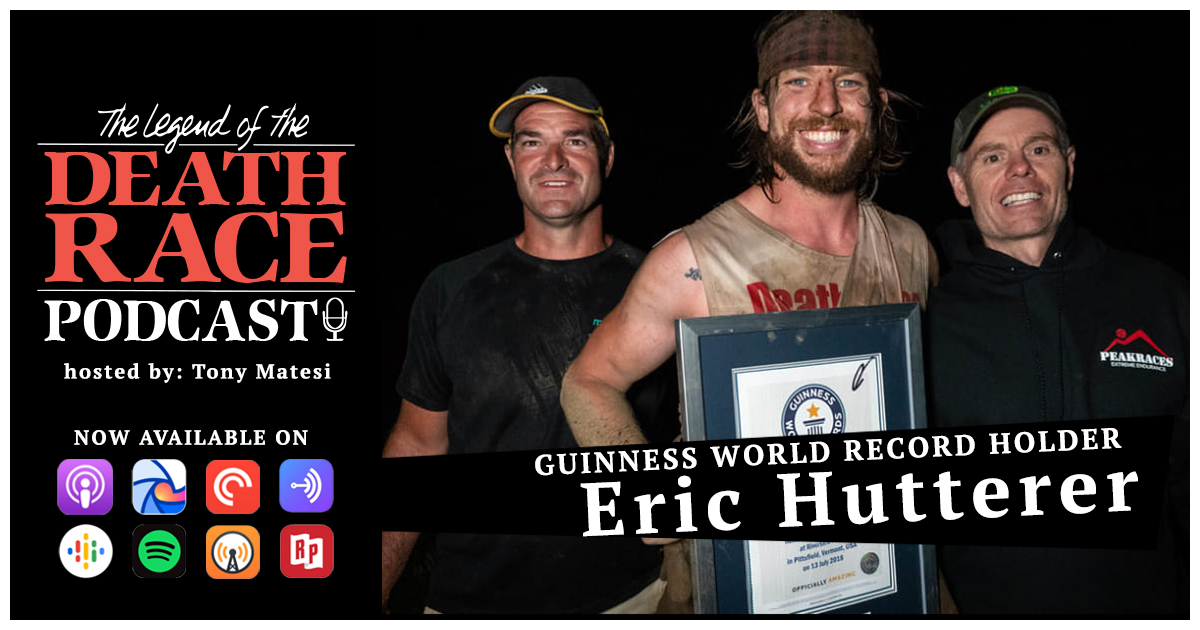 Welcome to the Legend of the Death Race Podcast, where you'll hear the legends of past Death Racers, new and old.
In the sixth episode of the podcast, I connect with the Eric Hutterer, the Guinness World Record Holder for crawling the farthest distance under barbed wire with a distance of 7.54 miles over the course of 12 hours during the 2018 Death Race. He's from Canada, he's handsome, he's probably one of the kindest guys I've met over video chat. With some unfinished business you'll want to listen to his legend.
Eric is one incredible human and there's a funny backstory to this episode. We had to record it several times because my laptop shut off the first time and we lost everything. The second time the app froze and I recovered it through this really crazy process I discovered that brought my corrupt video file back from the dead. Then the last 15 minutes were still missing. After three video chats we finally go it all. I really enjoyed getting to know him and look forward to seeing his next dance with the Death Race.
Enjoy the show and thanks for listening! Also please, make sure you subscribe to the show and if you're enjoying it, please leave a review. ☺️
📚Book Mentions:
⤵️Follow the Guest:
💀What's Up in My World:
If you're interested in my legend, the book will be released on Amazon and Audible VERY soon. To stay informed on the release, please visit www.legendofthedeathrace.com and sign up for email updates.
To stay up to date on my latest adventures you can follow me on Instagram @thatenduranceguy or visit www.thatenduranceguy.com