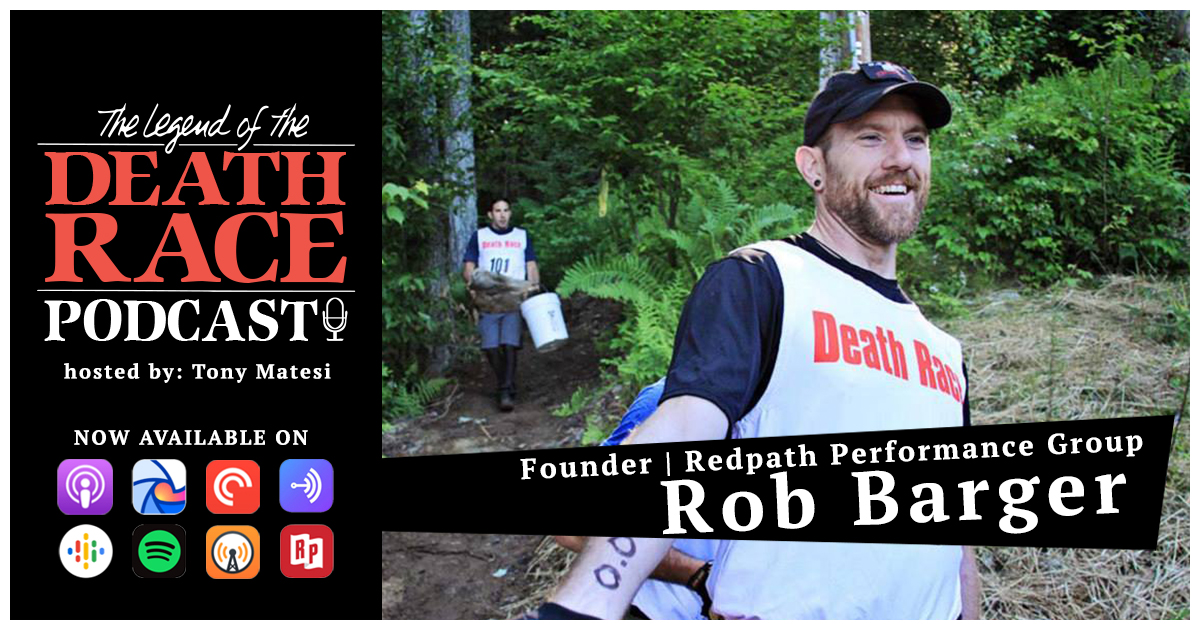 Welcome to the Legend of the Death Race Podcast, where you'll hear the legends of past Death Racers, new and old.
In this third episode, I connect with Rob Barger the Founder of Redpath Performance Group, an endurance training program based in Massachusetts. We discuss his 2013 and 2014 Death Race experiences on the show. Rob shares with us his evolution from the Ragnar Relay Series to Spartan Races ultimately to the Death Race and beyond and his addiction to finding the next challenge. His journey takes him on a quest to push himself to that dark place to see how far he could go. We discuss how he trained with P90X, Insanity and rucking everywhere he went.
From Rob's trove of Death Race stories, he shares about a mistake that lead him to using a hand saw to mow a lawn for 16 hours, why he decided to not listen to his boss, and how he gambled his way to his first finish. Tune in to hear stories from Rob's two dances with Death and learn one of the most important things about the Death Race, it's all about making deals. In the words of Rob Barger and Redpath Performance Group, Go. Do. That is All. 
Enjoy the show and thanks for listening. Don't forget to subscribe and leave a review.
Book Mentions:
Follow the Guest:
What's Up in My World:
If you're interested in my legend, the book will be released on Amazon and Audible VERY soon. To stay informed on the release, please visit www.legendofthedeathrace.com and sign up for email updates.
To stay up to date on my latest adventures you can follow me on Instagram @thatenduranceguy or visit www.thatenduranceguy.com