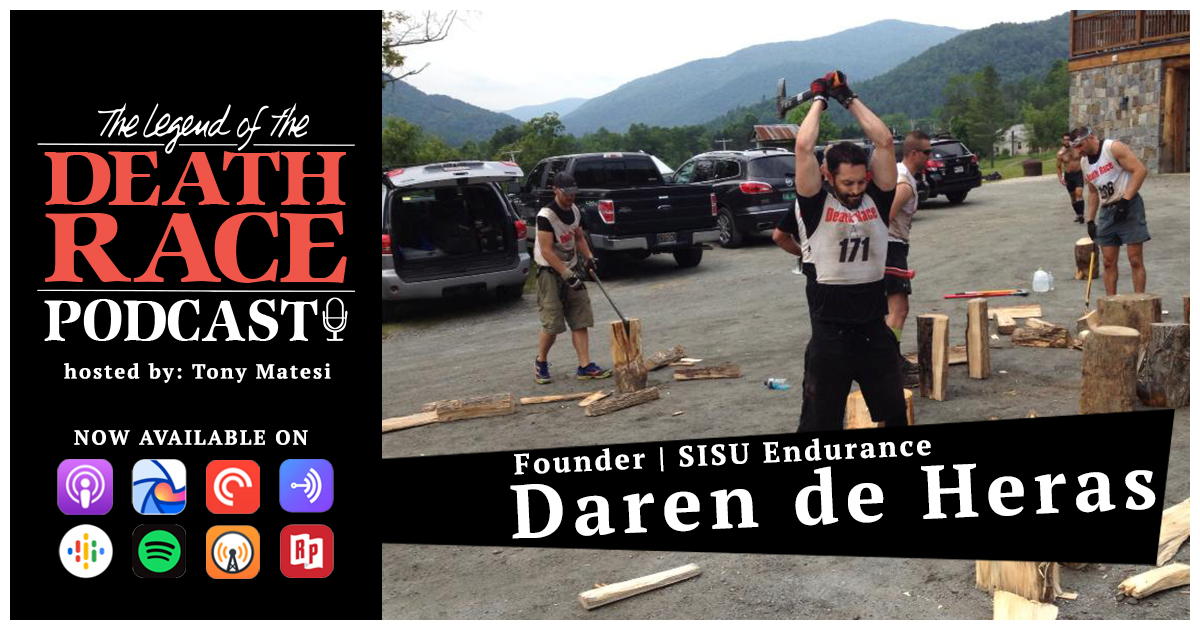 Welcome to the Legend of the Death Race Podcast, where you'll hear the legends of past Death Racers, new and old.
In this second episode, I connect with Mr. Death Race Daren himself. Daren de Heras is known for his love of the Death Race. If there is anyone who talks about the Death Race more than me, it's Daren. Daren has competed in many Death Races and is the Founder of SISU Endurance, the same SISU that I partnered with to bring the SISU 24 Ultra to the PNW. Daren discusses what it was like to be the leader of the first group to come from California to take on the Death Race, how he and Mark Jones prepared for the Death Race, and some a select few legends from the trove he gathered while he chased the Death Race circuit in 2014. Tune in and listen to two old veterans of Death Race talk about this event we love so dearly as though it took place decades ago when in reality our last dance with death was merely five years prior.
Book Mentions:
Born to Run by Christopher McDougall
Can't Hurt Me by David Goggins
Follow the Guest:
What's Up in My World:
If you're interested in my legend, the book will be released on Amazon and Audible VERY soon. To stay informed on the release, please visit www.legendofthedeathrace.com and sign up for email updates.
To stay up to date on my latest adventures you can follow me on Instagram @thatenduranceguy or visit www.thatenduranceguy.com