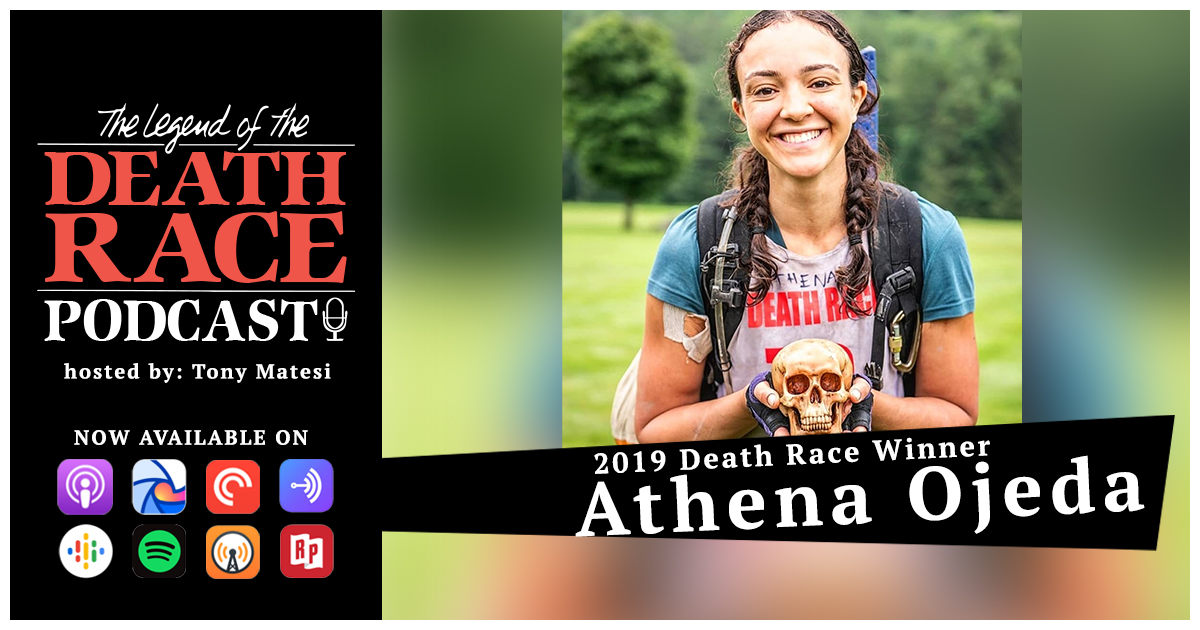 Welcome to the Legend of the Death Race Podcast, where you'll hear the legends of past Death Racers, new and old.
In the fourth episode of the podcast, I connect with Athena Ojeda a Queens, NY native who found herself quickly falling in love with the challenge of overcoming the next obstacle. Starting with a Spartan Sprint, Athena tells us about how she was just your average woman but the more she raced, the more she pushed herself, she soon became stronger and faster. She's finished two Death Races since the resurrection and did something incredible at the end of her 2019 dance with death. Tune in to find out more about Athena's legend.
Enjoy the show and thanks for listening! Also please, make sure you subscribe to the show and if you're enjoying it, leave a review. ☺️
📚Book Mentions:
⤵️Follow the Guest:
💀What's Up in My World:
If you're interested in my legend, the book will be released on Amazon and Audible VERY soon. To stay informed on the release, please visit www.legendofthedeathrace.com and sign up for email updates.
To stay up to date on my latest adventures you can follow me on Instagram @thatenduranceguy or visit www.thatenduranceguy.com