The Spartan Race once again returned to the Midwest. This would mark my third appearance at this event but for once it would not be in the middle of a very cold Midwest October like it typically was scheduled for. After last year's race Spartan Race moved the event to the end of July, most likely to avoid dealing with the huge amounts of hypothermia that occurred in previous years. Even though time wise this wasn't exactly three years since my first Spartan Race, it still felt like it given that this was the venue where it all began.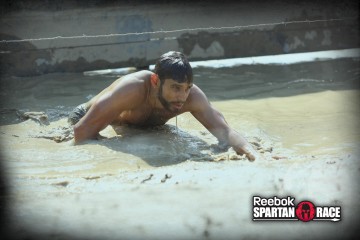 The event was incredible as always and I won't even go into too much detail because at this point these races are starting to become very consistent. Race two days. Have a ton of fun at the Festival events and maybe throw in an extra lap. I had an excellent run on Saturday during my first lap and upon finishing I had originally planned to run another with my sister whenever she got there. When I saw her I was not really feeling up to subjecting myself to another 8.2 miles of that madness…but just before her heat was ready to take off I jumped the fence and decided what the hell and joined her. It was well worth it. My sister, Mariah, and her friend Tommy had a great time on the course. Mariah had a much better time at this race as opposed to her first Spartan Race which was over a year ago at the Founders Race in Indiana. It was another one of those cold and miserable ones.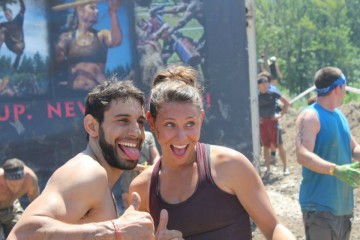 It's amazing how much a difference just the weather can make for someone's experience at one of these events. Mariah came in first in her age group in the open heats and I'm currently trying to convince her to start running elite, she's got the skillz yo!
After day one I of course went back for another shot at the open heat and as seems to be the trend I ran the race faster day 2 than day one. It also helped that I had zero burpees on Sunday. After three laps I was feeling pretty beat and decided I was not going to go for a fourth lap like I had originally wanted to. I just didn't have the energy or desire to put myself through that. I felt accomplished enough as is with how treacherous some of that terrain was.
Dirt Runner Wipeout Challenge
Since I wasn't running any more laps I decided to join my Double Dragon brother for a lot of punishment on the Wipeout course that was built by the guys at Dirt Runner, the host venue for the Midwest race. The course is short and simple, you run across a spinning barrel, then there are four swinging, suspended barrels, and finally a trampoline jump to a cargo net that is over 12 feet away. What seemed like it would be pretty simple to accomplish was not. I had attempted this course once before just two weeks prior during a scouting visit for the upcoming Legend of the Death Race Adventure Race, and I was able to just barely touch the net during that run. Joe Kauder successfully became the first to complete the course on Saturday.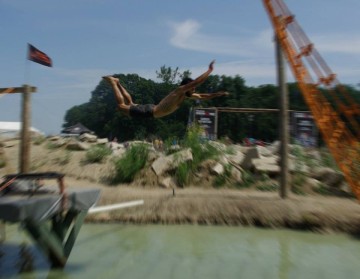 I put in a lot of attempts and started to become quite consistent at finishing the course in my own unique way. For the sake of saving my shoulder I never really gripped the net all the way when I would launch myself at it, for fear of tearing my shoulder from the extreme force you feel when grabbing hold. Somehow I found a way to consistently hook my feet which would land my head in the water but with a quick reaction I pulled myself out, still attached and climbed to the top. A few people including Todd were worried I was hurting myself when I'd catch the net but every time I resurfaced and climbed out…No Problem. It was a lot of fun and if you live in the area you should head out to check out this fun course.
Poison Ivy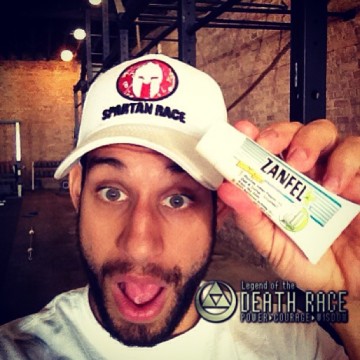 A day or two after the race I discovered I had poison ivy…EVERY WHERE. By weeks end it was evident that nearly everyone caught some form of poison ivy or swimmers itch at the Midwest Spartan Race. Some people were so upset they even requested refunds. To that I say. Spartan the F@#% UP. Seriously. You come to an outdoors event. You sign what essentially amounts to a DEATH WAIVER. Yes that waiver you sign says that if you die it's not their problem. So if you happened to get some skin irritations from the event, it sucks but don't be a whiner about it. Suck it up. Do whatever you have to during that time to heal yourself and move on. That's what Spartans do. It sucks and I feel for those who had to deal with it, I'm right there with you.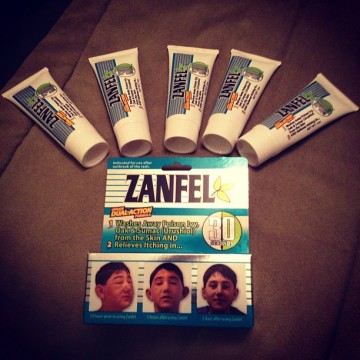 After running the course three times I had a very severe case.  Thankfully Zanfel teamed up with myself and Legend of the Death Race. To all who had to suffer, it sucks, it's definitely annoying, unsightly, etc. It just so happens to be one of those things you have to expect MIGHT happen when you do a race. We throw ourselves into mud pits, run through single track trails, and so on. If you don't want to take the risk go run a road race. I hope all of you who contracted some sort of irritation have cleared up by now. I feel your pain, mine took two full weeks to go away completely. Welcome to Obstacle Racing.