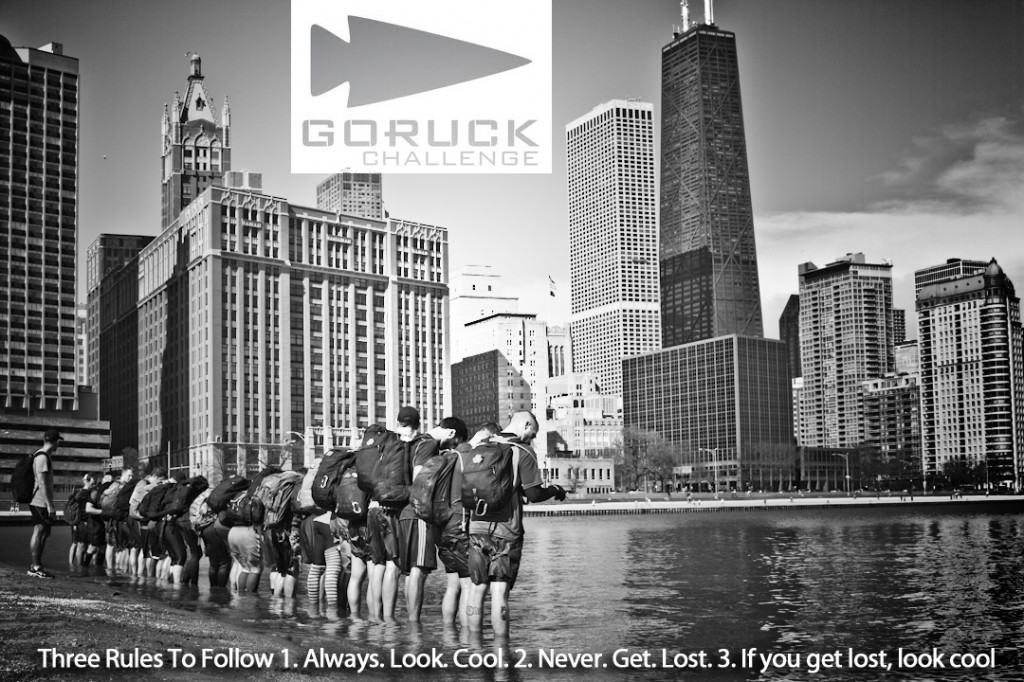 Yes, this post took me a while to come out with. I wanted to make sure I actually had enough time to sit down and write a well thought out evaluation of what transpired. GoRuck Challenge, for those of you wondering what this event consists of, is developed by Green Beret's. It is a challenge that forces you to work as a team. It takes place in major cities all around the world, and a portion of entries and purchases of GoRuck gear benefit the Green Beret Foundation.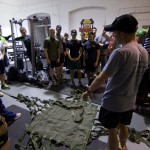 The challenge itself is an unknown route of around 20 miles that will take anywhere from 8-12 hours to complete pending how the group performs. Some of the requirements for this challenge include bringing 6 (5 if you are under 150lbs) bricks, wrapped in bubble wrap and duct tape. These 6 bricks will go in your rucksack, GoRuck sells their lifetime guaranteed rucks for over $250. I personally did not have the money to invest in an fancy ruck as I call them so I went with my $30 Australian Ruck Sack. Was it the best one? No. Did it do the job it needed to? Yes. One of the best features of the Aussie Ruck is the waist belt. From everything I've heard from various GoRuck-ers having a waist belt for the ruck is pivotal in making the experience as pleasant as this self torturing event can be. One thing I would have done different about how I loaded my bricks into my towel-lined ruck sack (my way of adding extra padding) would have been to duct tape all 6 bricks together into one solid brick. The biggest annoyance I faced throughout the challenge were when my bricks shifted. I could start to feel my skin right where a tramp stamp would go becoming raw from a slightly off brick. This actually happened at least two separate occasions during the challenge causing me to have to stop, I don't like stopping for stupid shit like that. Lesson learned for next time and now all of you. Other gear required included a hydration pack, headlamp for the night portion (this was not needed much in Chicago however), snacks, gu's, carbs. I personally brought some protein bars, granola, a few clementines, and a GU energy gel. I basically had JUST enough to fuel myself, I probably could have brought a gatorade or something else to replace some electrolytes.
I was part of Class 129, and our adventure began on the north side of Chicago at a gym close by North and Halstead known as First Step Fitness. The gym is owned by a great guy I met during the event, Joel. I want to thank him again for letting us use his facility as our start and end point. Our cadre that led us provided a large cargo wrap that we could use if we needed it for carrying anything. It's pictured above. From the moment I laid eyes on that guy I was convinced it was useless and I was correct every-time the group tried to use it the effort was more involved than it was worth. We set out on our course which ended up taking us south then we went west into the west loop area, not too far from UIC, then back east toward the lake, south to Soldier Field and back up Lake Shore Drive to North Ave, finishing back at First Step Fitness 12 hours later. Our adventure began at 1AM and we actually set out just after 1:30AM.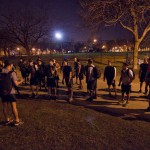 We were tasked with seeking out our first rally point which was OZ park. Upon our arrival we were split into two teams. We made our way over to the baseball diamonds and began our first round of PT (physical training) this involved racing down the baselines doing bear crawls, lunges, duck walks and low crawls one by one until the first team finished. We did this twice on the two fields. After the first field we had to buddy carry over to the field across the way. We failed to do this properly as a team and "lost" a few more people (fake dead people must be carried until they are revived by completing challenges). After this we moved on to our next location. Throughout the evening we would receive intel about our mission and would move forward based on that info. All Toyota Prius cars were to be considered bombs that must be avoided at all costs. Many a time we would reroute our path because of those bastards! If we didn't catch one and cadre did BOOM someone is dead and being buddy carries because no one gets left behind. We were on a mission to meet with a guy who had some materials that we needed to intercept. The whole point was to teach us to work together and to see how this type of mission would sort of play out.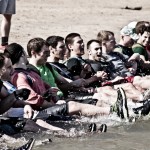 After that mission completed we refueled and hit up a Starbucks so everyone could at last properly relieve themselves. From there we see out for a photo op at the Bean over by Millennium Park. Next up a trip to Soldier Field where we made a chain to reach a flag from the bottom of a hill. The key point being everyone had to be connected. Now at this point it was becoming very hot out so what better time then now to go splish splash in the 35 degree water of Lake Michigan. We lined up along the beach and followed our commands to do burpees and push ups and my favorite, monkey fuckers. Of course everyone looked at us like a bunch of loonies. More importantly though is that at this point we were reminded of how real and serious life can be for soldiers. Cadre Dave dedicated each set of exercises to those he lost over the years. It's a real wake up call when you realize how many great men and women have sacrificed their lives for our country. I was honored to be able to remember them that way. We made our way back to the gym. During the last few blocks we had to buddy carry half the group all the way back. This took us some time but we succeeded. I failed to mention that at one point we were handed 4 or 5 sand bags that had around 40-50 lbs of sand. These along with our coupon, a metal shamrock, weighing just under 30lbs had to be carried at all times and were not to touch the floor ever. Coupons are coupons because if at anytime you cannot as a team carry it anymore you can turn it in for more good livin' usually some other form of exercise, probably better to just suffer but we never had any issue.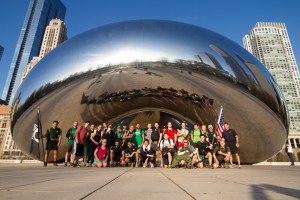 Once we got back to the gym it was time for some brews and celebration which included a ceremony in which we received our finishing GoRuck Tough Patch for completing the challenge. This is only able to be obtained by finishing a GoRuck the patches are not sold much like how Tough Mudder never sells their headbands. After finishing and these past few weeks I was able to realize what an incredible challenge and event this was. It was very well organized. Our cadre lead us through a painful evening that brought 30 mostly strangers together to accomplish one mission together. We began as individuals, finished as a single working unit, a team. Some of the things I enjoyed most about this experience was the fact I was able to meet more people that like me enjoy some good livin' and enjoy pushing their limits. This was my longest distance event to date. I have never gone more than 13 miles in my training, with our without a ruck. It was good to go beyond and know that if I had to go further I could have dug deep and done it. There's a lot more I could go on and on about but how bout you just go out and do a GoRuck Challenge yourself? It's one of the greatest experiences you'll ever have in your life and will help you discover what you are really made of. I definitely plan on going for GoRuck Selection next.
UPDATE: I have been asked to clarify what Monkey Fuckers are. Well… here you go.