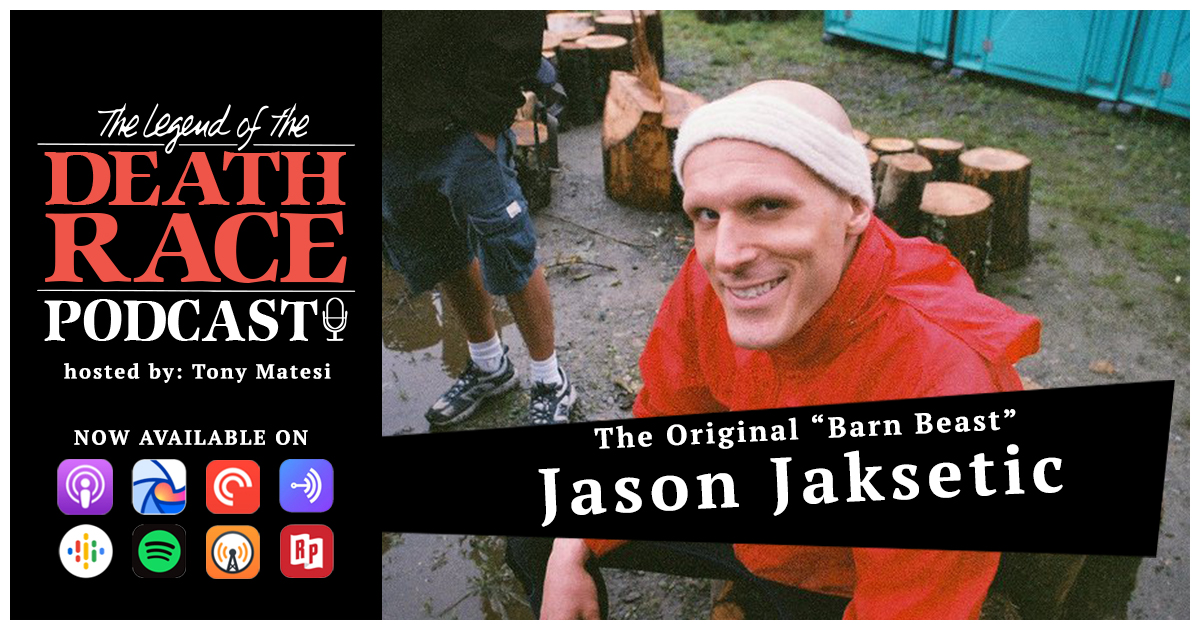 Welcome to the Legend of the Death Race Podcast, where you'll hear the legends of past Death Racers, new and old.
In this week's episode, Tony catches up with the creator of the Spartan WOD, Jason Jaksetic. Jason was no stranger to the world of endurance races when he found himself living on Joe's property to train for the Death Race; earning him the nickname "Barn Beast". 
He shares his hindsight on what motivated him to get outside his comfort zone, what he gained from his experience, and how the race changed his perspective on the pleasure and growth we can seek in the suffering.
Catch episodes weekly by subscribing. If your platform has reviews please, leave a review. This podcast relies on its excellent listeners to keep things going, so if you enjoy the show, consider becoming a sustaining member today! It's easy, and you can donate either $0.99/mo, $4.99/mo, or $9.99/mo. Sustaining Members gain access to a monthly zoom call with Tony. Oh, and please don't forget to take our listener feedback survey!
⤵️ Follow the Guest:
Book mentions:
💀 What's Up in My World:
While the air quality up here has improved dramatically, I'm on a current kick with indoor rock climbing at Vertical World in North Seattle.
Don't forget, my book The Legend of the Death Race: Conquering Life with Courage, Power, & Wisdom is now available as an audiobook too!
Stay up to date on my latest adventures, follow me on Instagram @thatenduranceguy or visit www.thatenduranceguy.com.
This episode of the Legend of the Death Race Podcast is brought to you by: Trail Toes, A Phenomenal, Ultra-Extreme Anti-Friction Foot Cream.