It's that moment, when you realize all these years of running around in the mud, carrying buckets, and hiking up mountains, and simply doing all the "hood-rat" shit you've grown to love, all of it, has made you a better person, a better athlete, a better friend, and ultimately, a better human.
That's what happened this year after I participated in the 2018 SISU IRON Year of Selflessness. I didn't join as a racer, but rather as a cameraman and a storyteller. This year at the SISU IRON, I had the great opportunity to follow my friend Kien Lam, of Where and Wander, all around the race, this would be my first attempt at filming a documentary from start to finish. For those of you who don't know Kien, he's a well-known travel blogger, with the creative eye of unicorn sailing across the Milkyway, his lifestyle travel videos provoke a desire to adventure into the unknown, to experience everything this world has to offer.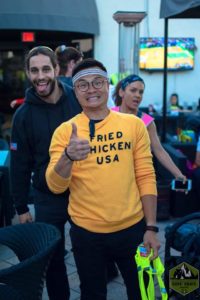 This opportunity to collaborate with someone that I look up to from a content production point of view is incredible. My role in this production was primarily to film the story of Kien taking on the SISU IRON, while Kien's part was three times the load of mine, he was the racer, actor, and director, and when the race was over, editor too!
It was an experience I've only recently dreamed of having. You see, I look up to Kien as a videographer; he's someone who has this whole lifestyle design thing figured out. I love what he puts out in the world, and having an opportunity to follow him, to learn from him, to motivate and encourage him, it was an experience unlike any other. It was selfish and selfless all at the same time. Together we would help each other to grow, to develop more skills, to become the best versions of ourselves.
It started out at Camp Trask in Monrovia, CA. The race would begin with a run from Camp Trask all the way down to Old Town Pasadena. With Kien's Sony A7SII rigged up with a Rode Mic and a big ass light to keep things well lit throughout the many many hours this event would cover. The time was 1900 when things kicked off, and with the rig in hand, I had no time to prepare for the half marathon that awaited us adequately. I found myself all of a sudden running alongside Kien from Camp Trask down the mountain towards Old Town wicked quick. No time to apply the magical Trail Toes, or change into my Injinji socks, or any of the essentials. Worst of all, I didn't do anything to lube up my thighs, my undercarriage, or any of the other places where it's essential not to chafe.
Out of the gate, Kien and I found ourselves running at a pace that was way too fast. We allowed our combined competitive nature to fuse together and propel us to toward the front of the pack. Thankfully, I was lucky enough to only run the first half of the half marathon before I was scooped up by Edgar and Daren. Their timing was impeccable because I was beginning to experience the beginning stages of my shin splints coming back, something that happens when I run on pavement or concrete for longer than a couple miles. On top of that, my feet were burning from all the pavement pounding.
As most of you know, I despise running on pavement and avoid it at all costs, and yet here I was pounding away next to one of my best bros pointing a camera rig in his face, and asking him why he's doing this. And, you know what? I was enjoying every single minute of it.
I jumped in the car with Edgar and Daren; we drove past Kien as I hung out the window filming him from the comfort of a vehicle. Once we made it to Old Town Pasadena, we stationed ourselves at the top of some stairs, and I got ready to film the racers as they arrived. Their next challenge would be a scavenger hunt all around Old Town Pasadena. but if you want to know all the details of this race, I encourage you to jump over to Where and Wander and read the story from Kien's POV.
The point of this post is that it was an incredible experience following someone and viewing an endurance event of this magnitude through an entirely different lens than I'm used to. Yes, I have run around and recorded random bits of video at races, and I shot videos for the NBC Spartan Races via my media company Up, Beyond Media. I've shot entire photo albums of races, but to follow an individual person, one whom I look up to creatively, and having the opportunity to document his experience, it was unlike anything I've ever done. This experience, it was truly eye-opening.
The experience I had at the SISU IRON reminded me of how important it is to do things because you love to do them. It reminded me of all the things that I love in this world, especially my friends and the "hood-rat" shit we do together, storytelling, doing hard shit, running all around the mountains, pushing others to go beyond their perceived limits, learning from others, and living a life worth writing about. It reminded me that my personal "book" is filled with a plethora of pages that have already been written, but there are so many more blank ones that remain to be written, and it reminded me that I have a choice of what to fill those pages with. It reminds me of the part in Back to the Future III when Jennifer asked Doc Brown what it meant when the note she brought back the future was now a blank page and Doc said,
"It means your future hasn't been written yet. No ones has. Your future is whatever you make it. So make it a good one, both of you."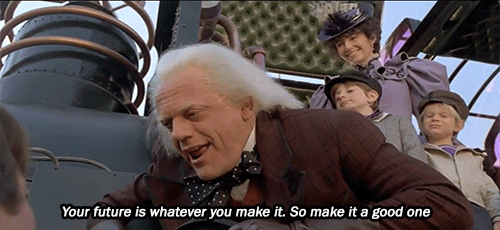 Remember, your future isn't written yet, but you DO have the choice of how you'll fill the pages of your story. So, make it a good one. All of you.