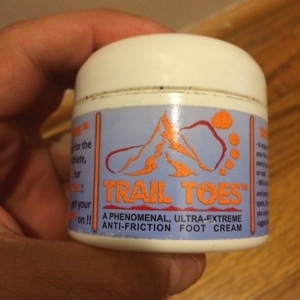 For the past few months I have been experimenting with a new anti chaffing cream known as Trail Toes. It's a fairly new brand that I was introduced to by friend and Ultra Runner, John Sharp, who if you don't know just recently completed the Texas Independence 200 Mile Relay, solo. Yes, it's quite the incredible feat and was accomplished with the support of Trail Toes. Don't let the name fool you though. This incredible foot creme is so much more than that. You can use Trail Toes anywhere you would typically use any other type of anti chaffing creme. Nipples, between your thighs, under your arm pits. Anywhere you need that extra slide and glide, I suggest you apply.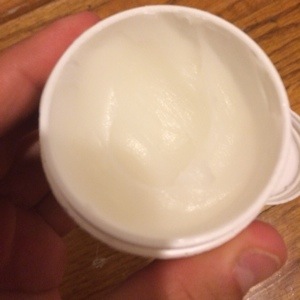 I've been using this product at every single Spartan Race weekend I attend. At these events I am on my feet anywhere from twelve to sixteen hours a day. Often times my feet are soaked a majority of the day especially from leading the early morning Hurricane Heats. I'm happy to report that I have not experience one, not one single blister since I began applying this foot creme to my feet at every single race I attend.
Will I be using it for the Death Race this year? You bet! If it can withstand the long Spartan weekends I know it'll do me right not only at the Death Race but also at my first 100 Mile Ultra Marathon this coming May when I take on the Peak Races Ultra. I'm very blessed to have the support of Trail Toes as my sponsor this year as I tackle these endeavors. I encourage those of you who run long distances, hike for hours on end, conquer Spartan Races and other Obstacle Races and feel the glory of being blister free and not having to suffer the pain of chaffing.
Use Promo Code: The Legend for 10% Off on www.trailtoes.com